One question I sure get a lot here is about how to brush your teeth. There are many techniques and tricks that can certainly improve this activity. Today I will share my top personal habits when it comes to brushing. They will help younger and elder alike to improve their dental hygiene. Brushing is important because it is the activity, we do daily to clean our teeth. So, you cannot skip it if you wish to have a perfect healthy smile.
When to brush your teeth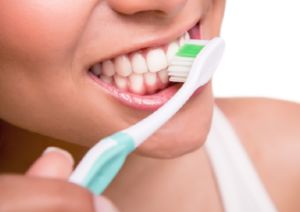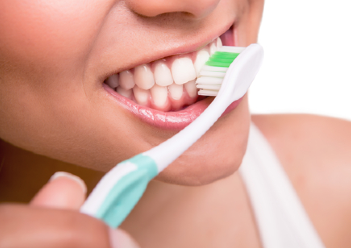 This question is important because most dentists recommend brushing teeth at least twice a day. Keep in mind that this is a suggestion, while it can help maintain an okay dental hygiene it is not optimal. If you are seeking the best dental hygiene routine you have to brush your teeth more than twice a day. It will depend in your daily routine, lifestyle, diet, etc. to give you an example, a person who do not drink coffee will have an easier time to clean their teeth.
However, a thumb up rule is to brush your teeth after every meal. This means 3 times a day, first thing in the morning or after breakfast, after lunch and before going to bed. You have to space your dental hygiene routine to clean after eating because it will clean food debris right away. Leaving it to long and it will affect your teeth. It will wear down your teeth enamel and gums slowly due to decomposition that will lead to cavities. Other dental diseases will be in order too, like gingivitis.
Because of this you have to keep track of those little moments in the day when you have to brush. Brushing too much is bad for your teeth, too little and your teeth will rot. If you want a number so you can start creating your own oral hygiene routine, I'd say 2 to 3 times is enough. The secret is as I said before is to space it so you keep your teeth clean the longest time possible. Now let's see what technique you should apply.
How to brush your teeth, the best way
Now let's talk about technique, which is easier than you may think. Some patients think that you must have crazy skills to keep your teeth clean, but that is not it. What you have to keep in mind are 4 things, vertical motion, horizontal and circular motion as well, when to use them correctly. The last thing is to be slow and gentle with you strokes. That is it, no more than that is necessary to clean your teeth, tongue, roof and walls of your mouth from germs and bacteria.
Ok then, start with vertical motions to clean your teeth. Use horizontal strokes to compliment those difficult areas and circular for your molars.  Do not forget to brush every surface to get rid of food debris. The correct amount of toothpaste to use is half your toothbrush's head, any more than that is unnecessary. Be gentle and take your time to avoid hurting yourself, wearing down the enamel or cutting your gums.
This activity should not take you more than a couple of minutes. Avoid brushing rapidly as it will do more harm than good. After brushing you need to use dental floss to clean between your teeth or you can use an interdental toothbrush. They are perfect to clean that spot, it is a matter of preference. You can also use a tongue scrapper to clean it if you do not feel your toothbrush is doing a good job. Finally rinse with mouthwash to rinse and finish with the dental hygiene routine.
Keeping it clean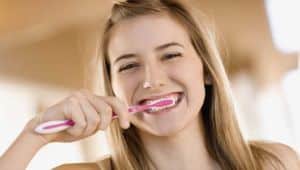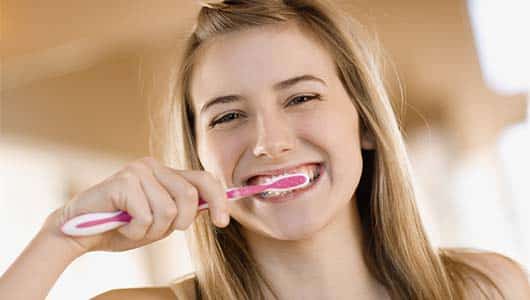 Antiseptic mouthwash is the best thing you can use to rinse in case you are wondering. The tools you use is just as important as the technique. Choosing your toothbrush and keeping it clean after every use can make a huge difference in your dental health. View like this, you would not use a dirty broom to clean your clean floor, would you? So having the correct item will help you keep your smile beautiful and healthy.
Even so you cannot keep your teeth healthy just at home, you need a dentist. Regular cleaning and check up will help you maintain your teeth white and healthy and your smile perfectly fine. Ignoring your yearly visits will create many problems in the future. It is just impossible to get those spots with the tools we have. A dentist is the perfect professional to keep your smile spotlessly clean. And if you want to save money in dental look no further than Dental del Rio in Los Algodones Mexico.
Keep your teeth clean with Dental del Rio
We are a dental clinic in Mexico, in Los Algodones to be exact. It is a picturesque town 10 miles southwest from Yuma, Arizona. Here you can find the best dentists in Los Algodones, trained and studied in the United State and Europe. You can check their resume' in the Our team tab. Also the rest of our staff is really friendly and bilingual so it will be no problem to communicate your need.
To make an appointment use the contact form above r call us. You can send a SMS to reach our patient coordinator and they will be delighted to help you. Feel free to ask prices, or any information you need. Our job is to make this very easy and simple for you. You will be surprised to see our prices are 50% less than Canada and the US. We are glad to have helped more than thousands of patients from all over the worlds to get the smile they deserve for an affordable price.
If you wish to know more about dental treatment and dental hygiene you can check our other articles in this blog. Leave your comments and suggestions down below, I love to read you to get inspiration for next article. See you next week, until then take care of your teeth!