Hello! Now that is that time of the year, near the end, it is the best time to visit Los Algodones. As you may know by now, there exist many dental clinics here due to low prices and high quality. Low risk, high reward, as some people say.  This article goes for all of you that are on the fence about visiting this town before the end of the year.
Many people cross the border every day and now is the busiest time. Even so, it is a great idea to come to Dental del Rio because you can get the best prices available. That is right we have the sweetest deals in town for you to get affordable dental treatment. Let's review together the reasons why you should come before the year ends along with some tips in general.
And if you like this kind of topics covered here, stay tune every week for a new article. We have put lots of efforts into this blog so you can learn everything about dental treatment and dental health. Leave your comments and suggestions down, I love to read you guys. It helps us grow and learn a lot from you, so if you could share this blog online it also helps us immensely.
Why this is the best time of the year to visit Los Algodones
The number one reason to visit Dental del Rio in Los Algodones this time of the year is because checkups and cleaning. After a long year of eating and drinking pretty much everything your teeth must have take a toll. Even with a perfect dental hygiene routine it is impossible to have white teeth, and that is normal. Our dentin and enamel are hard to clean with our home dental items, so you need professional help.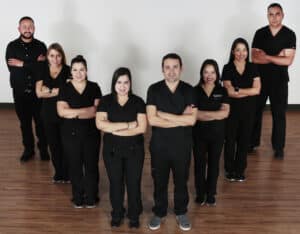 A good cleaning cand do wonders to return your smile to its ideal state. And if your teeth are really discolored and yellow due to age and other reasons, there is whitening. We have a really good whitening services, using laser whitening to leave your teeth like new. Appoint for a session right now, I will show you how to schedule it in a bit.
Begin 2023 with a brand-new smile
The reason number two is to begin next year with a beautiful smile. It is common to visit friends and family in the holidays, that means there will be a lot of photos. Everybody wants to look great in pictures, and your smile is the main character. You need your teeth to look perfect every time everyone says cheese.
I know must of us does not have perfect teeth, but you can fix them at Dental del Rio. We have every dental treatment available, and you can see the prices in the Prices tab. We can help you fix chipped and broken teeth with fillings, veneers, crowns and bridges. If you have no teeth, you can start again with a good porcelain denture. The choice is yours and will be more than happy to make you smile again.
For those patients that want a permanent solution, I suggest dental implants. With this procedure you can have a dull denture fixed in place. It is like having natural teeth all over again. Ask our patients coordinator about the Allon4, it will blow your mind. It is cosmetic dentistry at is peak, as any patient can turn their dental 180 degree for the better.
How to make an appointment at Dental del Rio in Los Algodones
Now you may be wondering how to contact us, it is pretty simple and quick. You can call us or send us and SMS at the phone number above in business hours. Or you can use the contact form above to receive an email with a FRE estimate. You can ask all the question you want and schedule your appointment at your convenience.
It is important that you must know that we will help you every step of the way. You can request help with other services like transportation and accommodations. We have agreements with nearby hotels that can make your staying in Los Algodones as easy and comfortable as possible. You can also see our previous costumers review to get an idea about how we work and our results.
My greatest desire is that you have a great time hear and return happy to your home. We take our job very serious and work really hard to make our patients smile again with beautiful teeth. So contact us if you are interested in affordable dental treatment. If you want to meet our dentists, go to the Our Team tab to see their experience and resume. You will be pleasantly surprised to see most of them studied abroad and have amazing CVs.
Tips for your travel to Los Algodones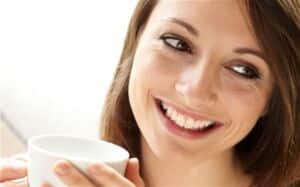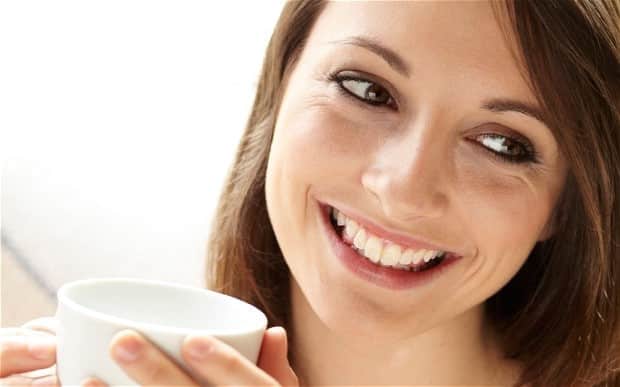 Before coming to Los Algodones this time of the year there are other stuhf you must know. The first one is to take into consideration the weather. Most of the year there is lots of heat and the temperature is really high, but because this time is winter, it is much cooler. What this mean is that this is a nice time to visit us and that is way this is the busiest season for our clinic.
Another good tip is to have your papers up to date. Either a passport, citizen ID, valid driver's license or a birth certificate form the US is more than enough to cross the border and return home without any trouble at all. Keep in mind that a passport will smooth every step about crossing a lot, specially returning as it takes a lot of time to cross back.
Finally, I suggest crossing the border walking rather than bringing a vehicle for the same reasons. Walking takes less time and there is a huge parking lot in the US side where you can leave your car. This moves will save you lots of time and troubles and makes the experience in Los Algodones much more enjoyable.