Braces are one of the most common orthodontic treatments. They are used to correct the person's bite which can be affected by several reasons. We are going to go over some of the most common things involving them, like what they are used for, what they do, and more!
Either if it will be you getting the braces or someone else, you will know a little bit about the whole thing here.
What are braces and retainers for?
First and foremost, the braces are for correcting a misaligned smile and crooked teeth. They are those metal, ceramic or plastic tiny little squares cemented to the teeth, and by pressure have them take their correct and rightful position in your mouth.
Braces is what you get when you have a lot to work on, that is, distance the teeth has to travel and how many.
Likewise, it is normal that after completing the orthodontic treatment, you will be issued with a set of retainers. Retainers are made of plastic or wires, usually custom made to fit your mouth. They help you maintain the position of newly straightened teeth once the braces have done their job. This is important because after all the pressure made by the braces, teeth might start shifting out of place.
You can expect to have to wear retainers for as much as 12 to 22 hours a day initially. Then about 3 to 5 times a week. Remember to use them when you go to sleep! That will help a ton in the long run.
How do I know if I need them?
Whether if your teeth are not aligning properly when closing your mouth, or you have crooked teeth, then it is enough reason to consider having braces. Braces seek to correct and fix a bad bite (also known as malocclusion), which can be one or several things. Crooked or protruding teeth, unaligned jaw. In short words, everything that has to do with the position of the teeth.
If left untreated, a bad bite can cause a number of problems, these include:
Problems chewing and biting. The bite is not aligned and therefore it is difficult to eat.
Difficulty taking care of the teeth. This is mostly in the case of crooked teeth, where there are more openings for plaque to form up.
Speech problem due malposition of the teeth. This is why we will always remember kids in our younger days having braces. Early orthodontics helps a long way to correct all problems from very early on.
Also, remember you can get braces as a kid or adult, the process is all the same. The only difference is that treatment can take more for adults since bones are no longer growing.
What types of braces are there?
Like we mentioned before, they are commonly seen in three different materials: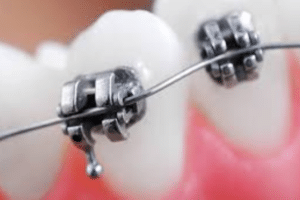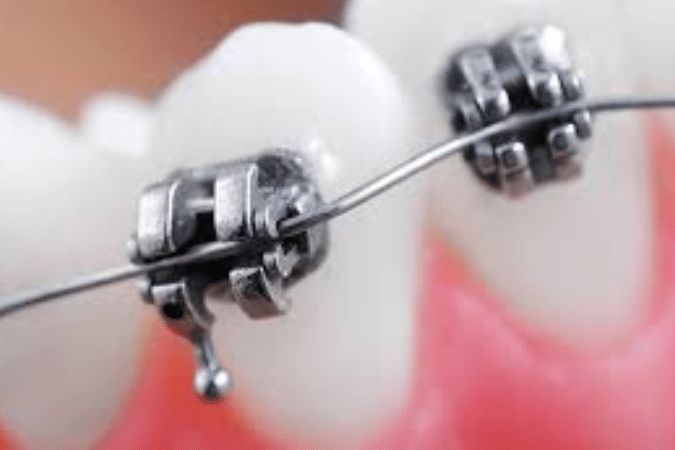 Stainless steel: these are the most common ones and the least expensive type. Nowadays they do not tend to be so big like back in the day.
Ceramic: ceramic braces are just about the same size and shape of the metal ones, except they can have different colors and as such be tooth-colored.
Plastic: more than bracers, your dentist or orthodontist can tell you to wear a plastic aligner. These are like mouth guards and are usually replaced every two weeks.
Also, with today's technology and knowledge, it is also popular to set the braces to the back of the teeth. This way people will not know you are really wearing braces!
If you are interested in contacting us for dental procedures with the best dentist, you will not regret it! Here in Los Algodones, Mexico we have very competitive prices, beating the ones you typically see in the States and Canada.