Hello my dear friends, and welcome bag to our humble blog. We talk a lot about dental habits here, about the ones you must do. But today I want to turn it around and point out what are the ones you must avoid at all cost. This will help you to maintain a good dental hygiene and health that will make your teeth look great. If this sounds interesting keep reading until the end so you can learn how to save money in dental.
And if you like to read about dental hygiene and dental health, check out our blog. We have tons of articles dedicated to these topics plus dental treatment. They are fun to write so I hope you find them fun to read. Do not forget to support us by sharing our articles online. Also if you have any suggestions leave it down the comments. We love hearing from you so we can improve this little blog.
Dental habits you must avoid
As said in the beginning, there are many dental habits that are good for your teeth. But there are good and bad habits, like everything in life. You would be surprised to learn about bad dental habits many patients do every day. I want you to be out of that group so I will teach you about the bad ones. That way you will steer away from them and stay with the good practices that improve your dental health.
Skipping brushing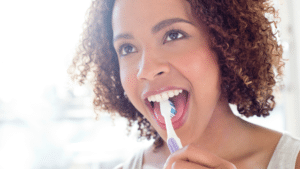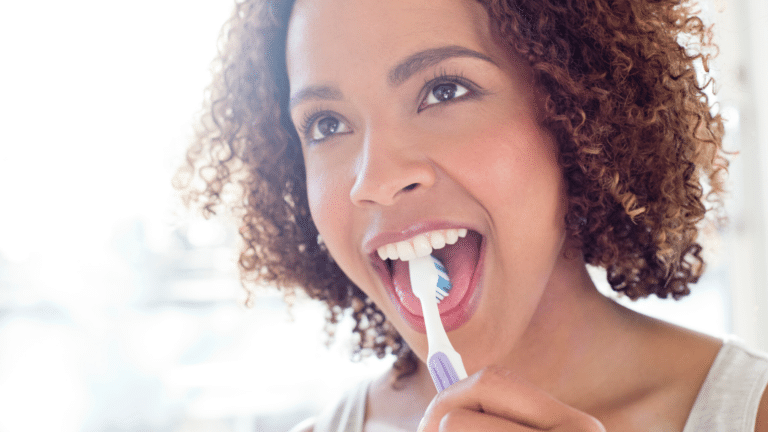 This is a common practice among patients with bad teeth. They only brush their teeth once or twice a day as much. Others can live a day without brushing their teeth, this is a bad mistake and a bad habit. What you want to do is to brush your teeth at least twice a day but the magic number is 3. This is the number suggested by most dentists and you should hear them. A good time for brushing your teeth is after every meal.
When you do not brush your teeth the tartar and plaque buildup in all of them. This will slowly wear down your tooth enamel and create cavities. In your soft tissue it will create infection that will open the door for gingivitis and periodontitis. This is why I consider it one of the worst dental habits to do, because it attract many dental diseases. Do not forget to use dental floss and mouthwash after brushing to keep everything clean and neat.
Too much soft drinks
Soft drinks are delicious, I love them too. But one mistake many people do is to abuse them. They drink it daily and they are really bad for your teeth. It is a dental habit you must tone down or avoid. Instead of drinking too much sugary drinks like sodas and such, opt for natural drinks such as juices. The thing is that sugar destroys your teeth slowly but for sure. If you save your soft drinks for twice a week you will be saving your teeth.
Bad diet
While we are in the subject of diet, what you eat also influences your dental health. As stated above, many patients eat junk food almost every day. We are talking about sugar, fat, oily food, fried food and more. This kind of food, along with candies and sweet really take a toll in your dental health. If you keep eating bad, your teeth will look bad, it is as simple as that.
Try to balance your diet by consuming more fruits and vegetables. Also, drink lots of water to keep your mouth hydrated. This will produce more saliva which is very good for your dental hygiene. Saliva acts as a natural cleanser and shield from bacteria and germs in your mouth. accompany this with a good dental hygiene routine and you will have healthy teeth.
Ignoring your dentist
Among the bad dental habits this is one of the worst, because a dentist is key in your dental hygiene. Many patients come to the clinic when they have huge problems with their teeth. This can be avoided if you schedule an appointment every 6 months for regular checkup and cleaning. You have no idea how many dental diseases and conditions you can avoid just by doing this. With the cleaning your teeth will always look great, all year long.
But you must be thinking 'dentists are too expensive!', and you are kinda right. It is very expensive if you live in the United State or Canada, but in Mexico it is not. You can receive the same quality at home but at 50% the price if you come to Dental del Rio in Los Algodones, Mexico. If you wish to save money in dental, make an appointment at our clinic so you can have beautiful teeth. Let me show you how you can do that.
Dental appointments are one of the best dental habits
To make a dental appointment at Dental del Rio you have 2 ways. The first one is to use the phone number above so you can talk directly to our patient coordinator. The next one is to use the contact form to receive an email with an estimate. After you solve every question you can schedule your appointment. Consultation and evaluation are FREE, so you do not lose anything by coming to our clinic.
Our clinic has modern equipment along with a friendly bilingual staff. You will feel just like home at our facility with all the comfort it has. Also our dentists are trained in the US and abroad, so you will be at good hands. Do not miss your chance to fix your smile and create the smile you always wanted. Our prices are insanely cheap compared to the US, so come soon!
That is all for today guys, hope you enjoy it. Keep bad dental habits away and see you next week with a new article. Until them take good care of your teeth and loved ones, good bye my friends!