Hello guys, hope you had a very nice weekend just like me. Today I want to show you some dental treatments that will improve your smile. After all, not every treatment is for every patient. That is why is so important to know what our options are first to make the right decision. There is a perfect treatment for every patient and this article may help you to find yours. If this sounds interesting keep reading until the end.
But before we start I want to tell you some amazing news first. You can save 50% in dental treatment by booking a dental appointment here at Dental del Rio in Los Algodones, Mexico. We have an amazing team along with modern facilities and the best offers in town. If you wish to get one of these treatments at half the price in the US and Canada, come and you will be surprised. If you do not believe me, click in our price list to see the cost of our dental treatments.
How to make an appointment at Dental del Rio
To make an appointment it is really simple. You can fill the contact form with all the info necessary to contact you back. You will receive an estimate with the cost of your work, then you can schedule your appointment. We will help you all the way so if you need accommodations in Los Algodones we can get you an ice one. Anything you need our patient coordinator will help you through it.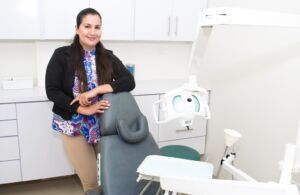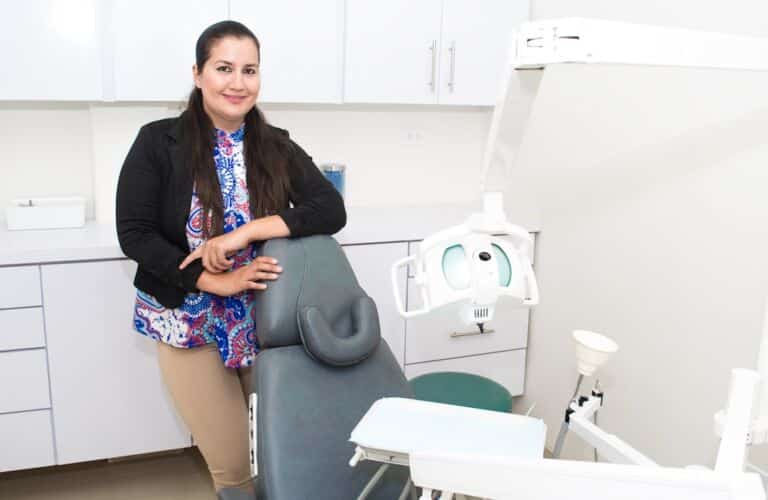 Another way to contact us is calling the phone number above. You can ask all the questions you want and even book your appointment. Remember it is only available during business hours, that means form 9 am to 4 pm. We work Monday to Saturday so there is plenty of time to contact us, ask all your questions and schedule an appointment with us. We will be more than gad to attend you at our dental clinic.
Recommended dental treatments for improving your smile
We have to start with the basics, a simple whitening. This treatment alone can do wonders to improve the patients smile. Over time our teeth get stained and discolored. The reasons for this can be because all the food and drinks we consume with colorant, poor dental hygiene or bad habits like smoking. Whitening can make them look pretty and healthy once again. Here in Dental del Rio is not an expensive treatment at all.
Which bring me to my next point, quality. We use laser whitening which is painless, quick and high quality. You will get that beautiful perfect smile in no time thanks you our service. Speaking of which, there are other treatments that can help you smile shine like diamonds. One of which are orthodontics. Some patients have crooked teeth and that is easily fixed with braces or retainers. Always consult with your dentists with a consultation.
Here in Dental del Rio the evaluation and consultation are FREE of costs. So you are welcome anytime to receive a quote for your dental needs. Now continuing with the precious idea, orthodontics can fix your smile. If you are looking for braces that other people won't notice you need Invisaling. Imagine invisible braces that will fix your teeth. Sounds amazing, does not it?
Dental treatments that replace teeth
Maybe you require new teeth because you are missing some of them. This is possible thanks to various solutions available. You can use a partial denture or full denture depending on the case. If you are not missing that many teeth maybe a bridge is enough. If you go fir this route, pick porcelain because it is the best material for the job. It imitates perfectly the look and feel of natural teeth.
If you need a more complete solution for your problem then dental implants are for you. You can replace a single tooth or a complete denture. With an implant system you can have a new smile forever. I strongly suggest the Allon4 dental implants to support a full denture. This patented treatment has changed the life of thousands of patients. Tons of them comes to Los Algodones every year to get them.
They are by far the most popular and requested treatment at Dental del Rio. This is thanks to our implantologists, they are the best of the business. You will receive the same quality as the most important cities in the world for half the prices. in fact our dentist prepared and studied abroad, so it is no surprise they are so successful. To know more about ir do not forget to call us or send us an email.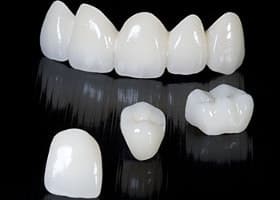 Many options available
As you can see there are many possibilities that can improve your smile. A dental cleaning, a crown, veneers, implants, and the list goes long. Remember to always consult with a dentist to evaluate all your options. Then make a plan together that will be friendly with your budget. Dental health is really important for our body. Taking good care of our teeth will give you a long happy life and lots of smiles.
If you liked this article and learned a lot leave a comment below. It will help us to grow if you share this article with family and friends. You can also leave suggestions about what other topics you would like to read next. We love hearing from you and helping you in any way we can. Also you can read here at our blog tons of articles dedicated to dental treatment and dental hygiene. If you like this type of content this is the perfect place for you.
That would be all for today, remember to brush your teeth and drink lots of water. Avoid bad habits like smoking and too much sugar so you can have healthy teeth for a long time. Schedule an appointment every 6 months with your dentist and see you next week. Next article I can bet you will love it too.