Hello my dear readers, long time no see. A white smile is something we all desire. Having a perfect smile make us feel confidence and attractive. Yellow teeth on the other hand do not look as aesthetically pleasing and can create health problems. So improving your teeth is more than just looks, it improves your dental health too. That is why today I want to show you how you can have whiter teeth.
If you would like to learn other topics related to dental health and dental hygiene, please give our other entries a look. We have tons of articles dedicated to subjects like dental treatment, hygiene and more. If you would like to suggest topics you can leave it down in the comment. It helps us a lot to know what you like to read and if you could share our blog online it helps us lot too. So thank you to all the loyal readers that pass by every week to read us.
How to have a white smile
Now to begin with today's topic let's see what you need to know to get a white smile. Most important thing and first on the list should be a good dental hygiene routine. The white color of our teeth is mostly due to a good dental hygiene. You can do most of the job at home by brushing them at least 3 times a day. This is a step that you cannot skip and you should do it right. A bad dental hygiene can do more harm than good.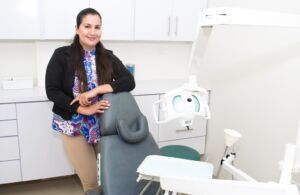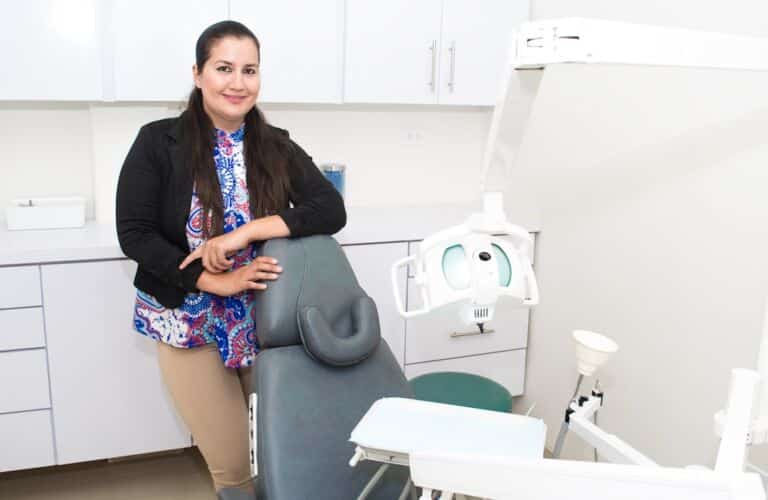 I suggest beginning with using a soft bristle toothbrush as it is the best for cleaning your teeth. You want to use gentle and slow strokes to brush to avoid damaging the teeth enamel along with your gums. You do not need too much force or aggressiveness to clean your teeth. What you want is to brush out plaque, tartar and food debris.  After that the next step is to use dental floss to clean between your teeth.
This is an important aspect of dental hygiene as leaving food debris unattended causes many problems. As the debris rots it will cause bad breath, infection and discoloration of the teeth. To get rid of it you should use a couple of inches of dental floss to remove them. Remember to be as gentle as possible to avoid cutting your gums in the process.
After that is done do not forget to rinse your mouth with antiseptic mouthwash to eliminate bacteria and germs. This final step is very important too to make your mouth an environment free of agents that will damage your dental hygiene. you must leave the place spotless and with consistency you will make it. However you ought to visit a dentist for cleaning if you want that white smile.
Believe in your dentist for a white smile
Going to the dentist for periodically cleaning and checkup is key for a good dental hygiene. even with a lot of tools in the market we cannot do everything by ourselves. That is when the dentist comes in to save the day. With the proper tools and knowledge only they can maintain our smile at top form. That is the sole reason why you must schedule an appointment every 6 months or so for regular treatment.
In case your teeth are stained and you want whitening or any other treatment to improve your smile, you also need a dentist. Statistically, every patient in the US that does not go to the dentist to receive dental treatment has complications in their dental health. However one of the reason they fail to make an appointment is the elevated cost of dental services. You can save money if you come to Dental del Rio in Los Algodones, Mexico.
We count with modern facilities, top dentists and ADA seal of approval. What this means is that you can receive the same quality as home for haft he price. You can make your appointment now by using the contact form above or calling the phone number. Our patient coordinator will help you schedule your appointment accordingly. If you need accommodations in town we can help you with that too. Our job is to help you get a white smile as easy and comfortable as possible.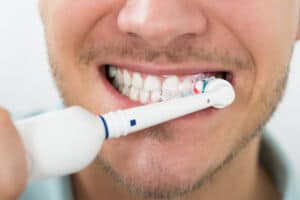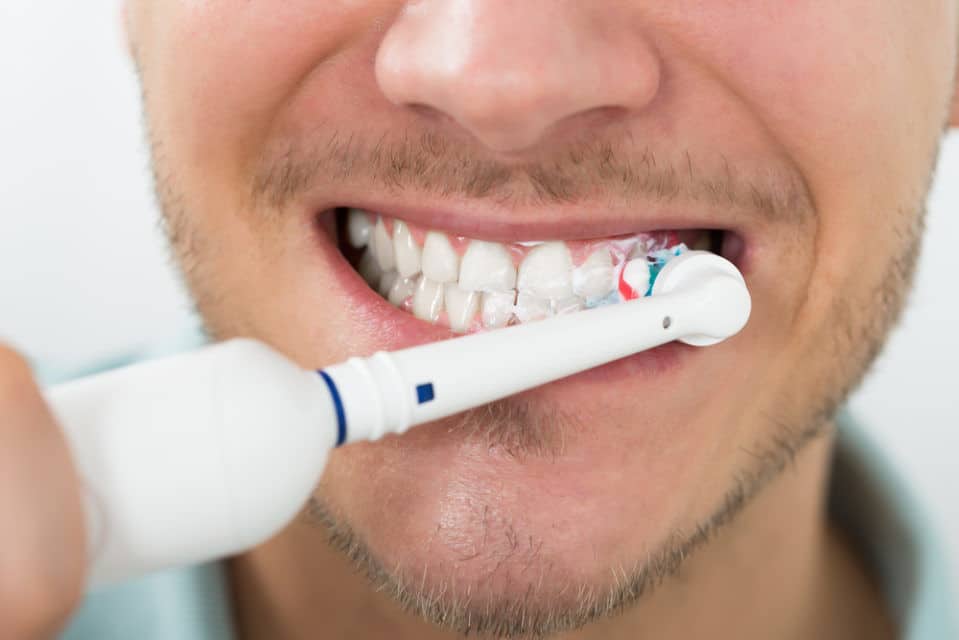 Take care of what you eat
Finally if you want a white smile you need healthy habits. Avoid bad ones like alcohol and smoking, both are terrible for your teeth. They not only cause many diseases like gingivitis, they stain your teeth pretty badly. Also they create bad odor in your breath wish is fatal for social relationships. If you wish to avoid these problems, stay away from alcohol and cigarettes.
Another thing to keep your eyes on is sugar, artificial colorant and sauces in general. Drinks like sodas can ruin your white smile if you consume them too much. The same goes for coffee which is a huge fan favorite. You need equilibrium, balance and moderation. Everything in excess can be bad for your teeth. I am not saying to suspend these drinks if you love them, just do not abuse them if you wish a beautiful smile.
Try to have a balanced diet that includes fruits and vegetables. They can clean your teeth naturally, helping you to maintain a clean mouth. fruits like apples, pears and watermelon contains lots of water wish helps to do the job. Speaking of which, drinking enough water also helps to cleanse your mouth and teeth. This is thanks to saliva production, which protects your teeth.
A good hydration avoids dryness which also creates a good environment for bacteria and germs to grow. in contrast, a hydrated mouth with saliva creates defenses to  maintain your teeth clean. That is why it is so important to drink water every day, do not skip it. That would be all for today, folks, hope you enjoyed it. see you next week with another good article.