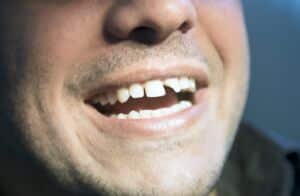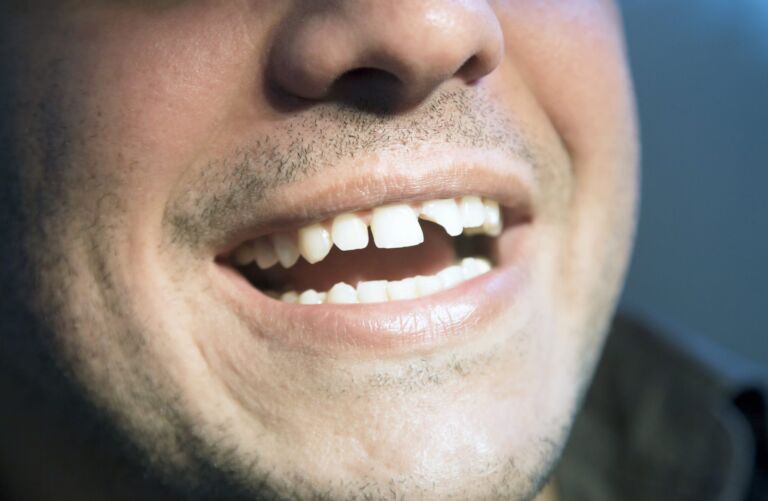 everybody have bad teeth, it happens. The cause behind this can be due to a lot of reasons. And the damaged caused on your teeth may vary too. It can be stained teeth, crooked teeth, tooth loss, bad breath, chipped teeth, you name it. The good news is that you can fix every single situation and I will teach you that today. If that sounds interesting, keep reading, I will also show you how to save money in dental treatment.
Before we begin today's article I want to thank you for reading us and want to remind you about something. We have hundreds if not thousands of articles dedicated to dental hygiene and dental hygiene. Those topics are really important for us and we know it can help a lot of people avoid bad teeth. So it would mean the world for us if you could share it with friends and family so we can reach more people.
Fixing bad teeth
To fix bad teeth you basically cannot do it alone. You need help from professional dentists. So I want to make a disclaimer here that discourages any person who follow internet tips that assure you can fix it at home. This is really dangerous and can ruin your smile forever. First step is making an appointment with your dentist. It is the only way you can fix your teeth and leave them as good as new.
The first treatment I want to point out is dental cleaning and whitening. Many patients have yellow teeth, they even brush their teeth but they look discolored or stained. This is pretty normal and it is because our enamel. It is a coat that covers your teeth and it can get stained over time. Our tools and products at home are not that effective to keep our teeth clean and healthy forever. That is why we need to visit the dentist every year for cleaning.
For those difficult cases, a cleaning is not enough and the patient will need whitening to return their smile to a beautiful white color. This is a simple, easy process that won't take much more time than going for a haircut. Definitively you want to consider getting your yearly checkup plus cleaning and whitening if you wish perfect teeth. However there are some cases where simply cleaning is not enough for fixing bad teeth.
How to fix crooked teeth
This can look challenging to fix but in reality is pretty simple tooth. If you are concern because your crooked teeth may look like bad teeth, you can rest calm. Same as before it is important to address this matter at the dentist where he or she can provide you with the correct treatment. Luckily there is plenty of option that will depend on our situation. Many dental treatments are available to fix this condition.
The most logical and common solution for crooked teeth is orthodontics. Getting braces and retainers for fixing this problem is very easy and solves the situation over time. Of course this will depend in your teeth' condition and you have to do the correct exams like x-rays and such to go for the best course of action.
I say this because in some cases the patient can get their teeth fixed thanks to dental crowns or veneers. This will depend like said before if your teeth are really crooked or just one or a couple of them. Always ask your dentist for advice and do not forget to consider all options. It is your dental health we are talking about here. You have to remember that fixing bad teeth should be a long time investment.
You do not want to be stuck at the situation of spending more than you should in dental treatment. It can be really expensive, we know, but stick until the end to learn how to save money in dental.
Bad teeth loss is not that bad of a deal
Some patients suffer from tooth loss and that is why they have bad teeth. It creates a chain reaction where the whole mouth is compromised. Even so you can fix it with the correct dental treatment. There are many available for every case and budget. You can create bridge with crowns, use full dentures or even partial ones.
The treatment I strongly suggest to get is dental implants. They are versatile and cost efficient to replace your teeth forever. You do not have to worry about bad teeth again if you get dental implants. They are so amazing that you can even replace a whole denture with a few implants, that is why I always talk my patients about the Allon4  treatment. It uses 4 implants to support a full denture!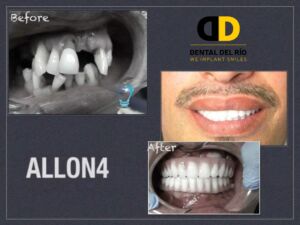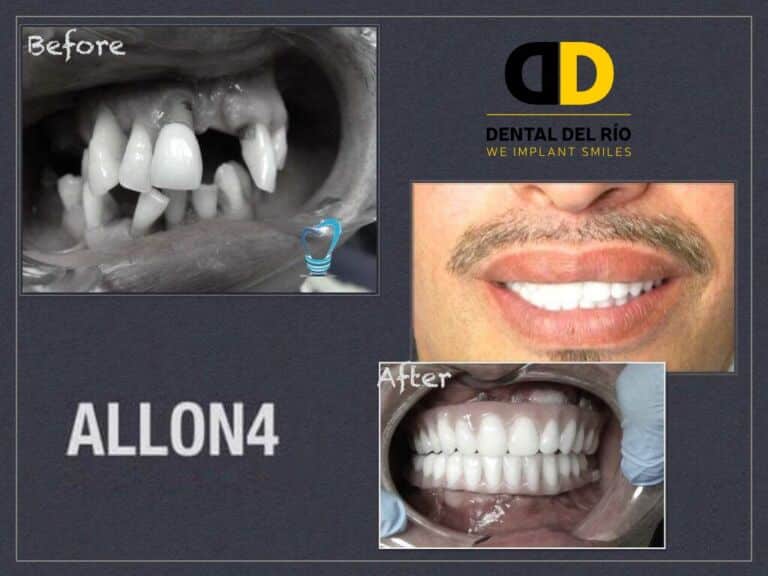 If you are wondering about the cost it can be expensive in the US or Canada. It can cost more than $20.000 just for a single jaw. That cost way too much for every patient, but you can pay much more less than that thanks to our services. Below I will tell you how you can achieve that.
Bad teeth? Do not worry, save money in dental
You can find great deals and offers in dental treatment here in Dental del Rio. All the treatments described above you can find them at 50% less than the United State and Canada. That is enough reason why thousands of happy costumers use our website. They save money in dental treatment to fix their teeth and receive the best quality available worldwide. That is right, you are paying half the money than your country for top quality dental treatment.
To receive estimates, ask more about it or make an appointment use the contact form above. You can also call us in business hours at the phone number above so our patient coordinator can help you. Do not miss your chance to save tons of moneys and get dental treatment with the best dentists in Los Algodones Mexico. Get the smile you always wanted and the one you deserve.