Hello guys, welcome back to our humble blog. Christmas is an important day for everyone because we get together with family and friends. What this means is that we see lot of people and take lots of selfies and pictures. If you deny it you are just lying to yourself and if you are like me you want to look good in your pictures. The centerpiece of a photo is your smile, so as long as your teeth look great the picture will look good.
That is why it is so important to get in the habit of good dental hygiene and visit your dentist before the holidays. Today I will share with you a good routine you can start today to make your teeth look perfect. Besides, I feel a little festive, so I will share some tips and teach you how to save money in dental treatment. If this sounds interesting enough for you, hop in and keep reading until the end. You won't be disappointed.
The perfect dental hygiene routine before Christmas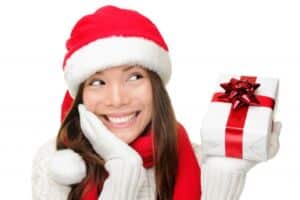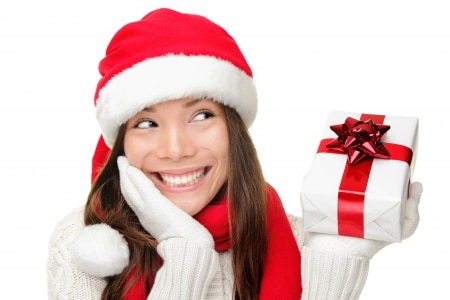 Ok, let's start with the topic at hand, the ultimate dental hygiene routine. This is a question I get a lot in the comments by you guys, so I know this is very important for you. To make our teeth look amazing at Christmas we need a good, consistent routine. We need discipline and not skip a single day. Missing a chance can be the difference between a good smile and bad teeth. So the first thing to do is to create the habit.
We start by brushing our teeth, I recommend a good brand of toothpaste and the correct toothbrush. Many patients make the mistake of using hard bristle toothbrush and this only make things worse. The thing is that many patients tend to brush aggressively and fast, which is bad for your teeth enamel. Instead, use a soft bristle toothbrush along with gentle slow strokes. This will be enough to clean your teeth and avoid any harm in your enamel and gums.
Speaking of which, the correct technique is also necessary. You can use any motion as long as you are careful, as said above slow and steady wins the race. Or you can use an electric toothbrush to clean your teeth is also valid. After brushing your teeth use dental floss to clean between your teeth and finish with rinsing with mouthwash. This is more than enough to keep your teeth healthy and clean.
This routine should take you less than 5 minutes and you should repeat it at least 3 times a day. Brush your teeth especially after every meal to avoid stains. If you do it correctly you should be clear form gum infection, bad breath and other dental diseases. If you have kids, try to teach them this habit while they are young.
Watching your eating habits
Now that you have a perfect dental hygiene routine you can concentrate in other things. One point many patients miss the mark, especially before Christmas, is their diet. A lot of you tend to eat lots of sugar, junk, tobacco, alcohol, you name it. If you do not control what you eat your teeth will suffer. They can stain pretty easily along with chips and breaks. It does not matter if you brush your teeth daily, your diet have a huge impact in your dental hygiene.
What I mean by this is that you have to moderate yourself. Try to eat less candies and sugary foods and opt for more vegetables and fruits. Avoid hard foods that can chip or break your teeth, especially if you are an older citizen. Try to drink more water and calcium to make your teeth stronger and resistant to breakage. The key to good health is a healthy diet, this includes your teeth.
Also, try to quit bad habits that are unhealthy for your teeth. This includes smoking and alcohol, both are terrible for your teeth. I do not want to tell you what to do, because I know some of you enjoy it a lot. But as a dentist I must say that you have to reduce the consumption if you wish to keep your teeth healthy. You can take a break and then have a little fun at Christmas so your teeth at least look great for the family reunion.
More to do before Christmas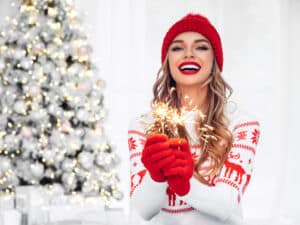 If you do your homework right your teeth should look great, but there is another important step left. You cannot create the perfect smile at home all alone, you need professional help. By scheduling an appointment with a dentist twice a year to get checkup and cleaning your teeth will be perfectly healthy. I suggest coming to Dental del Rio in Los Algodones as we have the best prices in the business.
To make an appointment simple use the contact form above so you can request an estimate. You can also do it by phone in business hours. You will receive guidance by our patient coordinator every step of the way. Our job is to make your visit as confortable and easy as possible. We got the best dentist in Los Algodones along with modern facilities. Out staff is really friendly and bilingual so you will feel just like home here.
Before I say good bye for now I want to remind you guys that we have more content like this if you liked it. It helps us a lot if you read them, give them love and share it online. We got tons of article dedicated to dental hygiene and dental treatment. Do not forget that you can leave your comments and suggestion down below, we love to read them. That way we can improve our content thanks to you.
That is all for today, hope this help you to get the smile of your dreams at Christmas. If you don't make it, don't worry, we are here at Dental del Rio to make you smile again.