Brushing technique is something you want to improve for a good dental health. If you brush your teeth daily you will avoid most dental diseases that can ruin your teeth. Because this is so important, it is almost obligatory to have a good dental hygiene routine at home. I have seen many patients that visit our clinic that do not brush their teeth or they do it wrong. This is a bad decision as it can seriously affect your health.
This is why today I will teach you dear readers how you can improve your brushing technique quickly at home. You can have a healthier lifestyle and teeth with a little dedication and constancy. We want the best for you that are here every week seeking affordable dental care at our blog. This makes it the best time to remind you to check our other entries too as we have tons of useful tips such as this. We have tons of articles dedicated to dental hygiene and dental health.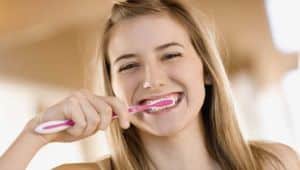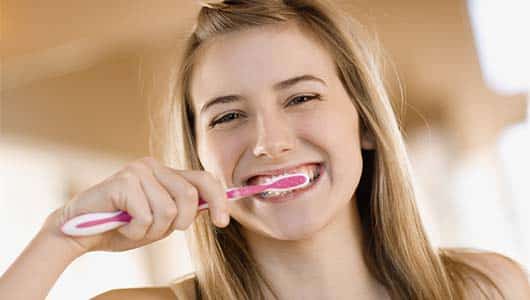 Here at our blog you can also find articles about dental treatments. This is important to us as our main job is to fix your smile thanks to our awesome team. Which by the way, you can request you FREE quote at the contact form. You will receive an email with prices, along with any other information you request. This make Dental del Rio the best choice for affordable dental as you can save your hard-earned money getting you teeth fixed by the best dentists in town.
How the correct brushing technique looks like
To improve your brushing technique quickly at home you must pay attention to these tips. The first thing to notice is that you need the right toothbrush for the job. Picking a soft bristle toothbrush is perfect for daily use. Hard and medium bristles are not good as they tend to be rough on your gums and teeth enamel, damaging them pretty easily. You do not want to strip down the enamel or cut your gums during brushing at home.
The rest of your toothbrush can be up to your preference, pick the most comfortable for you. If it has tongue cleaner, it will be the best. Also, consider electric toothbrush as it can make your life easier if you are lazy like me.
After deciding on your toothbrush, let's talk about brushing technique. The basics are to use slow and gentle strokes, you do not want to brush fast and aggressive. Its because of the previous reasons, it can wear down the enamel and cut your gums. Take your time and start brushing from the gums away to the tip of each tooth in vertical strokes. Then you can advance to the top of your teeth and behind using horizontal and circular motions to cover every area.
Take in mind brushing your gums, tongue and cheeks, they are important too so do not forget about them. Cleaning every area from food debris, germs and bacteria is the main objective. Even so, you must brush 3 times a day to create a good dental hygiene routine. Less than that will create dental health issues. Besides this your dental hygiene routine daily does not stop just at brushing, you need other habits too.
Brushing technique is not good enough
To have perfect dental health, you need to do more than just brushing your teeth correctly. Including dental floss into your dental hygiene routine also forms a huge part of dental health. For example, flossing right after brushing will get rid of those pesky food debris stuck in that particular place. Then you can use mouthwash to rinse away all the germs and bacteria remaining in your mouth. This is a ritual I suggest you perform every day to get great dental health.
This will take your smile to the next level, making it beautiful, white and sparkly like celebrities. But you can still improve your dental hygiene. Using a tongue cleaner is one example of an underestimate dental item. The same goes for the interdental toothbrush.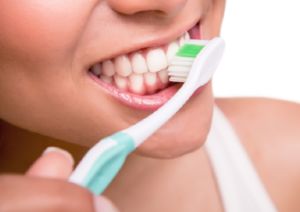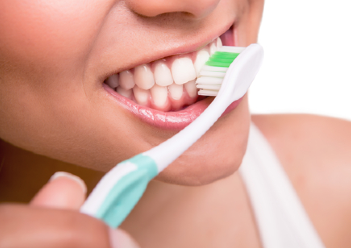 Improving dental health with Dental del Rio dentists
This brings me to my last point, probably the most important one. To improve your brushing technique, you need the help of a professional dentist. There is not better professional capable of teaching you the correct way of brushing your teeth. This is why I suggest to always ask your dentist for advice every consultation you go. You will be surprised how much you can learn by simple asking for help to our dentists, for example.
This is especially useful if you apply these habits younger, as they will be cemented in their lives. If you wish to find the best dentists in town the best place is here, at Dental del Rio. You can check our prices and reviews in the tabs above and use the contact form to make your appointment. Our patient coordinator will be glad to assist you find affordable dental treatment.
You can also send us an SMS or give us a call at the phone number above. Making an appointment is really easy and we will do our best to make your visit as comfortable as possible. If you need help finding hotel, we can help you with that too. We have agreements with nearby hotels that have lots of cool things to like restaurants, pool, entertainment and more.
I must say this is a good time to visit Los Algodones because of summer. Many patients put their dental health in the back burner due vacations. Remember that your dental health is important to avoid bad dental diseases that can ruin your teeth permanently. One way to save money in dental is treating your teeth problems before they go too far.
That is for today guys, hope you learned a lot. Do not forget to leave your comments and suggestion down below as usual. Also, share this article online if you wish to help more people find great prices for dental. It helps us reach more people that need affordable dental.