Brushing your teeth daily is a task you do not want to skip. It is the basic for a healthy smile. Cleaning your teeth daily will ensure that you will have a healthy mouth free from any dental diseases. Because this is so important, it is mandatory to have a good dental hygiene routine at home. I say this because I have met many patients that do not brush their teeth or they do it wrong. Both are practically the same as the results are equal, bad teeth.
That is why today I want to teach you how you can improve your brushing technique at home. So you can have a healthier lifestyle and teeth. We want the best for our readers and patients and that is why we share these kinds of topics at our blog. This makes it the best time to remind you to check our other entries too as we have tons of useful tips such as this. Do not shy away to suggest other themes down in the comments, I love your suggestions.
Here we cover everything about dental hygiene and dental health, also we write about dental treatments. This is important to us as our main job is to fix your smile thanks to our awesome prices and team. Which by the way, you can learn about them in the Our Team tab. Most of them graduated in the US and Europe, besides numerous refreshment courses they attend around the world. This makes us the best choice for affordable dental treatment.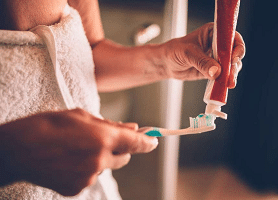 Improving thanks to dentists
This brings me to my first point, probably the most important one. To improve your brushing technique, you need the help of a professional dentist. There is not a better person capable of teaching you the correct way of using a toothbrush. That is why I suggest to always ask your dentist for advice every consultation you go. You will be surprised how much you can learn by simple asking for help to a dentist. This is an advice I specially suggest to children and teenager.
Learning these things young are the best way to create good habits sooner. If you wish free consultation and evaluation the best place is here, at Dental del Rio in Los Algodones, Mexico. You can check our prices and reviews and use the contact form to make your appointment. Our patient coordinator will be glad to hear from you.
You can also send us an SMS or give us a call at the phone number you see above. Making an appointment is really simple and we will do our best to make your visit as comfortable as possible. If you need help finding accommodations, we can help you with that too. We have agreements with nearby hotels that have lots of nice things to enjoy like restaurants, pool, entertainment and more.
I must say this is a good time to talk about this topic because of the holidays. Many patients put their dental health in the back during vacations. I know that it can be enticing to do so, but remember your dental health is important to avoid nasty dental diseases that can ruin your teeth permanently.
The ultimate brushing technique
Now with today's subject, how to improve your brushing technique. The first thing to notice is that you need the perfect toothbrush. Pick a soft bristle toothbrush as they are the best for daily use. Hard and medium bristles are not good for regular people as they tend to be rough on your gums and teeth enamel. You do not want to strip down the enamel or cut your gums during your dental hygiene routine. The rest of your toothbrush can be up to your preference.
With the perfect toothbrush at hand, let's discuss technique. The basics are to use slow and gentle strokes, you do not need to brush fast and aggressive. It will have the same bad effects as brushing with hard and medium toothbrush's bristles. Take your time and start brushing from the gums away to the tip of each tooth in a vertical fashion. Then you can advance to the top of your teeth and behind. You can use horizontal and circular motions to cover every area.
Do not forget to brush your gums, tongue and cheeks, they are important too. The main strategy is to clean every surface from food debris, germs and bacteria. Even so, you must know that brushing 3 times a day is not enough to create a good dental hygiene routine. You need cleaning at the dentist at least 2 times a year. Apart form this your dental hygiene routine daily does not stop just at brushing.
Brushing is not good by itself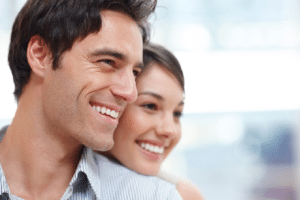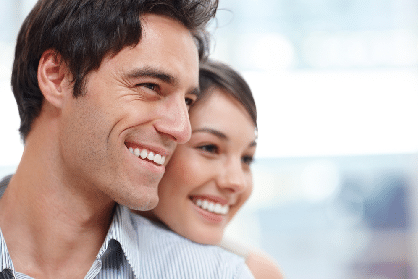 To have good dental health, you need to do more than just brushing your teeth. Using dental floss also forms a huge part of dental hygiene as toothbrush cannot reach between teeth perfectly. Flossing right after brushing will get rid of those pesky food debris stuck in that particular place. Then you can use antiseptic mouthwash to rinse away all the germs and bacteria remaining. This is a ritual you must perform every day to get perfect teeth.
This will make your smile beautiful, white and sparkly like movie stars. But you can make it better, you can still improve your dental hygiene. Using a tongue cleaner is one example to take your dental hygiene to the next level. By the way, you can use all the brushing technique tips with am electric toothbrush. It is also valid and it can be better for those people that wants to save time and effort brushing their teeth.
That is for today folks, hope you learned a lot. Do not forget to leave your comments and suggestion down below as usual. Also, I want your help to make us grow and reach more people, you only have to share this article online. Keep up the good work, stay safe, do not forget your dental health during the holidays ands see you next week in the next article!