Hello guys, welcome again to our awesome blog. Today I will talk about toothbrush, the most important item in dental hygiene. In order to perform a nice dental care routine, you must take proper care of your tooth brush. This will help you to maintain your teeth clean and healthy and get the most out of this tool. Apart from this, this will avoid so many common dental diseases that most patients suffer.
Before I start today's blog, I want to invite you to read our other articles. We have tons of articles dedicated to improve our dental hygiene. Besides you can find tips on how to get better at it and learn more about dental treatments. Leave a comment down below to leave your suggestions or just to chat about today's topic.
How to pick the correct toothbrush
The first thing you need is the right toothbrush in your house. Luckily picking the perfect one is really simple and easy. It does not matter the cost, you just need to pay attention to some details. The first one is to pick a design that looks confortable to use. This is important as you will use it at least 3 times a day, so it needs to fit properly in your hand.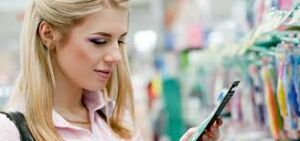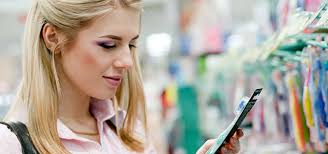 Net is the bristles, pick a soft bristle toothbrush because it will treat your teeth and gums better. Many patients think that you need a medium or hard bristle brush to clean good. But this will only increase the chances that you ruin your tooth enamel and cut your gums. Soft bristles ones on the other hand will avoid this situation. Also, you need a good brushing technique to clean your teeth properly.
I will give you a crash course in proper brushing technique. Use slow and gentle movements to brush your teeth. Start with vertical motions and finish with vertical and circular strokes. You have to clean between your gums and then brush away following your teeth. That way you will get rid of the plaque, tartar and food debris in your mouth. Do not forget to use dental floss and mouthwash to finish things up.
Do I need an electric toothbrush?
Short answer is no, you don't. With a traditional tooth brush will be enough to practice a good dental hygiene. However if you have enough funds and want to speed the process a little bit go for an electric toothbrush. They are so easy and confortable to use and save time and effort. Even so you must apply the same tips I stated above to follow a good dental hygiene.
In the end it is a matter of preference. Any of those two will give you a good dental hygiene if used correctly. I tend to use an electric toothbrush at home, and a traditional one when I travel. It is what I find more confortable to use. This is because it is really unfortunate when the battery runs out. So you can try it yourself and pick whatever it is best for you. You can always ask your dentist for recommendations; they always give good advice for dental hygiene.
After brushing your teeth you have to remember to use dental floss and mouthwash to finish your dental hygiene routine we said above. Cleaning every area of the mouth is important to get rid of the food debris that gets between your teeth. Another thing to take into account is your technique and proper care of your tools. I will teach you how to clean your toothbrush in the next section. This will make you a pro in dental hygiene for sure so do not skip it.
How to clean your toothbrush
Ok, to have a good dental hygiene you must take care of your toothbrush too. That way you can avoid many dental diseases such as gingivitis, dental caries and more. Cleaning your tooth brush before using it is the first step. You can do so by boiling it in water a couple of seconds. Remember to dry it well and let it cool it down before use. After use it is important to dry it well too and store it in a proper place.
You can use a case for that or a drawer. Avoid leaving it in the open, especially in the bathroom. It can attract many germs and bacteria. Overall you have to avoid humidity and moisture. Always dry your bush well after use. After 2 or 3 months you should always change your toothbrush. Some clear signs you need to change it as soon as possible are funny smells and open or split bristles.
Taking care of your teeth outside home
Now that you know how to take proper care of your tooth brush you need to know you cannot do everything at home. It is important to schedule an appointment with your dentist every 6 months for checkup and cleaning. This will create the ultimate dental hygiene routine and the most beautiful smile in the world. You can detect any problem and solve before it is too late. It will help you save money in dental treatment.
Speaking of which, you can save even more money if you come to our dental clinic Dental del Rio in Los Algodones, Mexico. We have really nice offers and deals in cleaning, whitening and more. Our prices can make you save 50% and more in dental treatment compared to the United States and Canada. To make an appointment use the contact form button above or the phone number. Our patient coordinator will be glad to assist you in the process.
That is all for today, I hope you have a nice weekend and learned a lot today. I want to remind you that if you like it it will help us a lot if you share it. You can leave in the comments suggestions about what other topics you would like to read here. Thank you very much and see you next week in the next article.