Hello guys, hope you are having an excellent week. Many older patients get dentures because they are so affordable. Also, they offer a solution for teeth loss. They are easy to get, cheap and easy to use, but at the beginning things can be a little uncomfortable. That is why today I want to bring you some tips so you can get used to as quickly as possible. This will help you save some adaptation time and start enjoying your new smile.
If you are interested in new denture at the best price and quality hit us up. We definitively have the best of the best at Dental del Rio in Los Algodones, Mexico. Fabricated form the best materials available and price, you can save more than 50%. Do not wait more time and schedule your appointment now, evaluation and consultation is FREE of cost. Get a new denture with the best dentists in Los Algodones
Common problems for denture users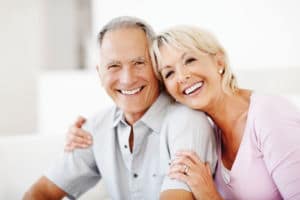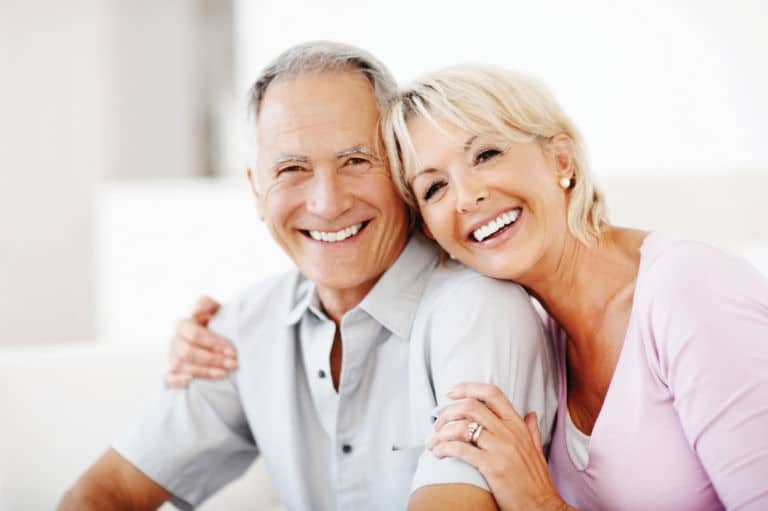 Most patients say they have troubles speaking, eating and smiling with the new dentures. This is more common than you may think. And these problems may be due to some facts. It can be that the denture is not custom made, or that your gums are swollen due to recent extraction. Other common reason behind this is lack of practice. There are patients that give up because they find it hard to adapt.
That is why it is so important to take the matter into your own hands and start practicing. Practice makes perfect and patience is the key. It is important that you do some kind of exercise so you can adapt faster. That if your denture is well made, if not you have to consider getting new ones. It is important that the impressions taken at the dentist match perfectly with your bite. This is a sign of a good dentist doing a good job.
Even so you have to take in account that you have to do an effort too. And if you find them too hard to get used too then consult with your dentist. Help us find the reason why you cannot use denture together and go for a better solution. Our job is to help you smile again with beautiful teeth again. So do not be shy to consult us about any problems you may have.
Exercises for your dentures
Now let's see how you can improve using your dentures. The most basic one is to read out loud, so grab a good book to start getting better. That way you can get a good feeling on how to move your mouth accordingly. It should feel natural and comfortable and not forced at all. The thing with new users is that they find it weird at first but overtime they get used to it. That is why using your dentures every chance you have is a must.
Another trick is to try humming songs. This also can get you used to them quickly. You start by humming and you can sing after you get the hang of it. For improve the use for eating with dentures you start with soft food and work your way up. See any similarities? That is right, to master something you start with little. Then after getting used to it you can achieve greater things, but it is all about patience.
Also, do not forget to practice a good dental hygiene. Cleaning your denture daily will help to get used to them faster. Getting them dirty will damage them and make them really uncomfortable and unhygienic. Do not leave them out in the sun or receive heat or they can melt. Be responsible and always ask your dentist how to take care of your denture. Remember that choosing the right material for your denture can make the difference too.
Dentures may not be for everyone
If you do not like using dentures that is a valid point too. It is not for every patient and there is nothing wrong with that. Whatever the reason you must know that there are other dental treatments that can work with you perfectly. The most popular and effective is dental implants because they give the patient a permanent solution to missing teeth.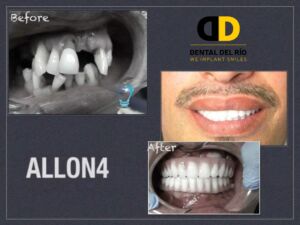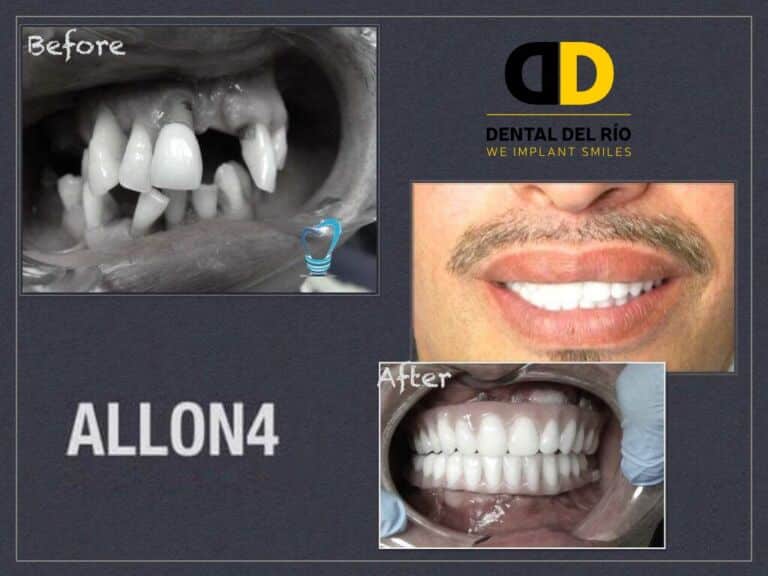 You can receive a full denture supported by implants. This is by far the most popular dental treatment here at the clinic. This is thanks to our implantologists that studied abroad and perfected their technique. You can meet them at the Our Team tab to see their experience.  Just like the dentures and other dental treatment we offer excellent deals so you can save money in implants too.
I strongly suggest going for the Allon4 as it is the best regarding cost and effectiveness. It uses 4 implants per arch to support a full denture. That way you distribute the weight better and hold the denture in place just fine. So the patient can forget about any denture and use their new set of teeth like natural teeth.
Good bye for today
That is all for today guys, hope you learned a lot today. Remember to let us know your impressions and suggestions in the comment. If you are interested in affordable dental treatment in Mexico remember we are here for you. To make an appointment is really simple, so you got no excuse to contact us to ask for an estimate. Don't be shy and at least say hi so our patient coordinator can help you with any doubts
See you next week with a new article. I can bet you will love it too. However, do not forget to share this article if you liked it and check our other content too. We have tons of entries dedicated to dental hygiene and dental treatment. Everything you need to know to have a good dental health and get the smile of your dreams. Hope you end up enjoying your weekend and let us know what other topics you would like to learn next.