A clean toothbrush equals clean teeth. As simple as that, that is why today I want to teach you how to improve your dental hygiene. The premise is simple, paying attention to the little details is key to have clean teeth. You have to start by cleaning your toothbrush, which is an item you use every day and put it in your mouth. Let's see what techniques you can start applying today.
How to properly clean your toothbrush
You have to clean your toothbrush every day, either before or after use. It is better if you do it before brushing, unless you store your brush well after cleaning. The easiest way to clean a toothbrush is boiling it in water a couple of seconds. You have to be cautious to not leave it too much time, as you can melt the plastic or damage the bristles. Remember you have to take good care of your tools too.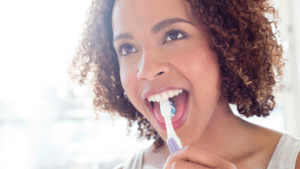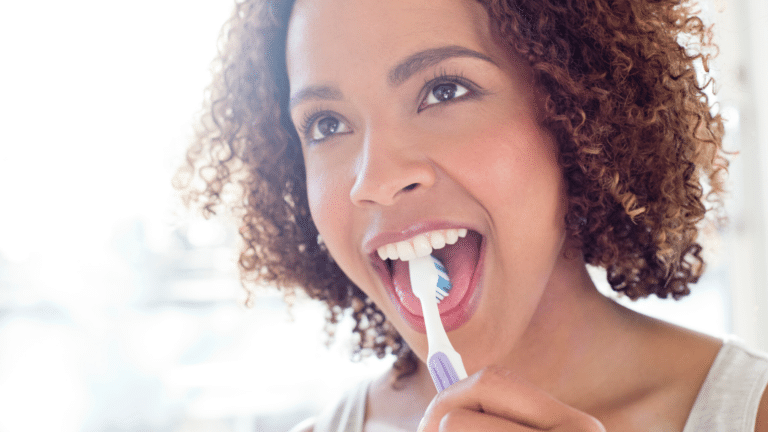 Another ingenious way to clean a brush is to use alcohol. The logic behind this is that you want to kill and eliminate all germs and bacteria. One thing I can assure you is that if you use a dirty tooth brush it will do more harm than good.  You do not want to scrub all that filthiness over your teeth, tongue and cheeks.
There are certain liquids that are made specifically for this job. You can get them easily at any pharmacy and they make your life easier. You can get them for sure, just keep your eyes on the ADA seal of approval. Any product with that sign is great for your dental health. Also follow the instructions so you don't ruin your teeth or your toothbrush.
Why you should clean your toothbrush
We mentioned germs above for a reason. Germs and bacteria over time grow and the can cause a lot of dental diseases. Food debris and such can rot your gums and teeth, they can start the snowball of problem rolling. It can cause gingivitis and periodontal disease among others diseases that can end up in teeth loss. In the best case scenario you will get cavities and dental caries. Even so you are risking your teeth's health.
You want to avoid ruining your precious smile and that is why taking care of your toothbrush is important. Sorry if I am sounding repetitive but I cannot stress it enough. Many patients come to our clinic with their teeth destroyed due to poor dental hygiene. If you have trouble with that let me show you my personal dental hygiene routine.
Improve your dental hygiene routine
You want to start by brushing your teeth at least twice a day. The perfect technique is using a soft bristle toothbrush to be gentle with your teeth enamel and gums. Then you want a good toothpaste and start scrubbing slow and gentle. Many patients make the mistake to brush fast and aggressive, you do not want to rush things out. As for technique itself use vertical and horizontal strokes, use circular motions in your molars to cover every area,
Also a good advice is to brush your tongue and cheeks. You do not want to ignore soft tissue such as gums from your dental hygiene. Food debris affects them too, so you want to use dental floss to clean between your teeth.  Finish everything up with mouthwash and your teeth will be in the path of greatness. There is a certain habit you need to have perfect teeth and is visiting your dentist every 6 months for regular checkup and clean up.
Why a dentist is important for your dental health
By scheduling appointments yearly with a dentist you will save yourself time, effort, money and problems. We cannot take good care of our teeth completely at home so a professional dentist is mandatory to achieve healthy teeth. You want an appointment every 6 months or so as we stated above. One problem many of our patients have is that they find it expensive to do so in the United State and Canada.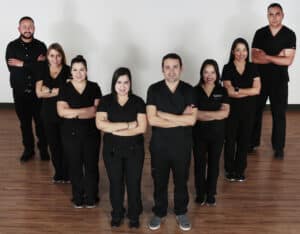 That is where we come to the picture, Dental del Rio in Los ALgodones, Mexico have the best prices in town. We are located just 10 miles southwest from Yuma, Arizona. Really close to the US so you can come and save money in dental. We got the best dentists in town, up to date facilities and the friendliest staff. You can meet them at the Our Team tab to know more about them.
It does not matter if you need dental implants, crowns, cleaning, whitening, you name it and we deliver. The best part is that the consultation is FREE so you can come  to our clinic to get a quote. Also take in mind that you can save more than 50% of what you would pay for the same dental treatment back home.
How to make an appointment at Dental del Rio
To make an appointment you can speak to our patient coordinator via phone or email. The phone number is above so you can call us in business hours to schedule your appointment. To contact us via email is easier to send us and inquire using the contact form. The bottom is up there too, fill it with your info so we can get back to you as soon as possible.
You can ask us any questions and request any help to set up your appointment. We can help you find reservation for hotel and give your recommendations for restaurants and other touristic places. Los Algodones and Mexico have so much more to offer you than dental services. You can take a well deserve vacation while fixing your teeth at the same time. A really nice deal in my books if you ask me.
Out job is to make your visit as easy and comfortable as possible. So that will be all for today, remember to clean your toothbrush well to avoid dental diseases. See you next week with a new article, until then, take care and good bye!