Hello again guys, welcome back to our humble blog. Los Algodones is the town to come and get dental treatment for an affordable cost. We have received tons of inquiries about prices and I want to write this to help you with that. Besides, many patients wish to know more about this beautiful town. This is flattering because we love it here, tourism is one good for us and our business. Thanks to all the people that cross the border every day to go to our dental office.
We have been helping our patients more than 5 years by now, helping you get the smile of your dreams here in Los Algodones. In all these years we love when people refer to this town as Molar City and do dental tourism to fix their teeth here. Because this is a Mexican town, there are many places and services that are just as exciting as getting dental for a cheap price. That is why today I want to help you get the most out of your experience traveling to Los Algodones.
Before coming to Los Algodones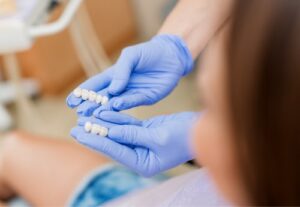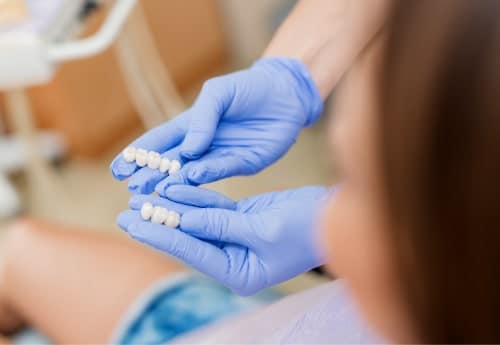 The first thing I suggest before coming to Los Algodones is to have all your papers ready. You do not want to travel all the way to the border to be rejected by the authorities. this is why I want to tell you what papers you need in order to cross the border without meeting trouble in the way. To cross to Mexico, you will need a passport, a citizen ID, valid driver's license or a birth certificate. Any of those documents are enough to get by.
Keep in mind you will need your passport if you want to go further than Los Algodones. Stepping into the Andrade border is really easy as it is located 10 miles from Yuma Arizona. That is a huge plus for many costumers that wants to get dental and leave the same day. Which brings my next advice, cross the border walking. You can introduce your vehicle but returning to the US can take a lot of time by car, the line can get pretty long and slow this time of the year.
That is why I always suggest our patients to park in the US side of the border. It is cheaper, safer and saves tons of time. But if you have all the time in the world, feel free to cross with your vehicle to Mexico and just enjoy yourself here. There are lot to do as stated in the beginning of the article.
Enjoying Los Algodones
I want to list of all the things you can do in Los Algodones besides getting your teeth fixed. The first thing I want to point out is the food, you need to try it. Mexican cuisine is such a delight that I cannot conceive that someone doesn't like it. All restaurants in town offer a good variety in Mexican food that you cannot miss. I suggest that if you are new to Mexican food, start with the basic dishes like tacos, nachos, burritos and quesadillas.
Then you can tackle more niche plates and try spicier food. But food is not all, there are also lots of bar where you can rest with a few drinks. Mexican beer is surprisingly good but you can also find some of the brands from back home. If night life is your thing, then you are on for a good party. There are a few discos where you can go for dancing and drinks, I recommend this activity for people with a party spirit. You can find more cool and calm bars if you just wish to unwind with chat, music, drinks, dinners and a good time.
How to make an appointment in Dental del Rio
Another thing you must know before coming to Dental del Rio in Los Algodones is that plan ahead of time. We get full so quickly that is hard to be attended with walk ins. That is why I suggest that you book your appointment beforehand. You do not want to be in a long waitlist. In the end is way less stressful to know you have your appointment scheduled and we take care of everything for you.
To make an appointment simple use the contact form above or the phone number. You will receive a FREE estimate from our patient coordinator and you can ask any question. We will do our best to answer them and then you can request to book an appointment. After that you will receive a confirmation email with your appointment date and time along with instruction. It does not get any easier than that.
We also provide help in finding other services like transportation, hotels and more. We receive many request form costumers for suggestion about pharmacies, medical service, food, sight seeing and more. Our patient coordinator will be more than glad to help you in those areas. Just ask and we will help you the best we can so your journey end up a memorable and pleasant experience.
Other valid suggestions
Now some other tips for your travel to Los Algodones. The first one is to beware about street vendors offering cheap dental services. These are people that are paid to scam patients into bad dental clinics. I do not suggest going with them and simply stick with your appointment with us. I know too many stories from patients that wasted their money because of a false promise. If you want to get rid of them a simple no is more than enough most of the times.
Another advice is to make your appointment in winter as the temperature is not as hot as summer. Coming in summer to town can be a little rough because of the high temperature. I suggest bringing sunscreen and water along with hats and sunglasses. Although at the end of the year the sun is pretty tame. Even so, taking care of our skin is just as important as tanking care of your teeth.