When pondering about the best approach towards how to bring back the shine to our teeth, what are our options? Which procedure is the best? One of those options is either to opt for crowns or veneers. Of course, it is important to know which one we should go for as there are advantages and disadvantages with each of them.
So for this article, we will tell you about both crowns and veneers, what each of them does, their purposes and key information that will help you decide whether you want one over the other thanks to Los Algodones dentists.
What are crowns?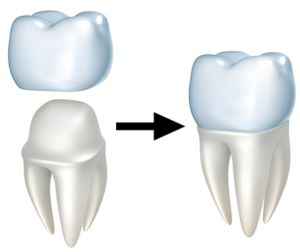 Crowns are caps that go over a damaged tooth in order to protect it and give it a better look. This procedure involves trimming a tooth or filling it in order to make it be able to support a crown. This improves its appearance, shape and of course, function.
What are they usually made of?
Crowns come in different materials such as ceramic, resin, porcelain and stainless steel, each of them having different advantage.
Usually your dentist will fill you in on each and every detail that they can provide.
How the procedure carries out
The dental procedure for crowns is rather nothing otherworldly and usually done in two visits. First the area is scanned and examined in order to know with certainty that it can support a crown. Then when everything is set up, it is trimmed or filled to have the necessary shape.
Once the job is done, you will be fitted with a temporary crown as your permanent crown is being made. Then when it is done, at your second visit will you have the temporary crown replaced by the permanent one.
How long do they last?
Crowns are pretty easy to take care of, and will easily last indefinitely. Only in some cases do they need adjustment as they can come loose or even fall out.
Remember that just because it is a protective cap over a tooth, it does not mean you do not have to brush it. Los Algodones dentists recommend practicing oral hygiene habits to keep crowns clean, healthy and to avoid stains.
What about veneers?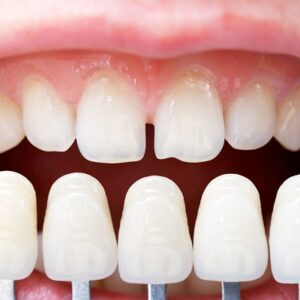 Veneers are a thin layer of porcelain that are attached to the front of your tooth. Not only do they accomplish an improvement in the cosmetic aspects, but they are also resilient and durable as a normal tooth would be. They also help fixing misalignments and gaps.
What are they made of?
Veneers come in different materials like with dental crowns. Some of the most used materials for veneers are porcelain and composite resin.
Porcelain-made veneers are usually more natural looking and are pretty strong and durable. Composite resin-made ones on the other hand are cheaper and are easier to apply so there is less tooth enamel loss.
Veneer procedure
Whether or not this takes one or two appointments depends on if the veneers are prefabricated or not.
For this procedure, a small amount of tooth enamel is removed in order to create a porous surface for the veneers to adhere to. Then depending on if the veneers are ready or not, you will be fitted with the permanent or temporary ones.
How long do they last?
It is always recommended to brush and take care of your dental procedures, so veneers are not out of the question.
Putting that aside, veneers require a bit more care than dental crowns, so they need to be replaced whenever they start wearing down. With very good oral habits, veneers can last up to 15 years.
Final verdict
So now that we know all of this, we have to take into account certain things:
Crowns cover the whole tooth.
Veneers cover only the front.
Knowing this, if your tooth has cracked, chipped or heavily damaged in any way, then a dental crown might be your best bet. Otherwise, if you are looking to cover small imperfections, such as small chips, discoloration or misalignment, then veneers is your less intrusive option.