Today you are in luck because I will teach you how you should be brushing your teeth. Many patients do it wrong and that take a toll in their dental hygiene. I will teach you the basis plus some tips and suggestions so you can improve even more. Dental hygiene is very important because you have to take care of your heath and also it makes you look and feel good. Luckily for you, you can find plenty of articles about those topics here.
That is why I suggest to give our articles a good read to learn all about it. You can improve your dental hygiene besides your brushing technique thanks to our awesome writers here. If you would like to support us, share it with friends so we can grow and reach more people. Besides you can also learn about dental treatment, which is pretty important too. Before we start I want to share something important as well with you.
How to save money in dental
While we are in topic I want to remind you guys and tell the new readers about our clinic Dental del Rio. You can find the best dentists in Los Algodones along with the best prices in town. You can save more than 50% of the cost on any dental treatment compared to the United States and Canada. We have modern facilities along with a well prepared staff. They are friendly and bilingual so you can feel just like home.
Most of our dentist studied abroad, so you are receiving excellent quality for half the price. You can meet them at our team page. You can read their CV and learn m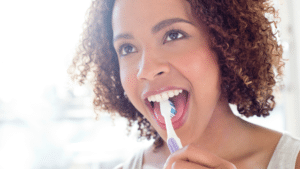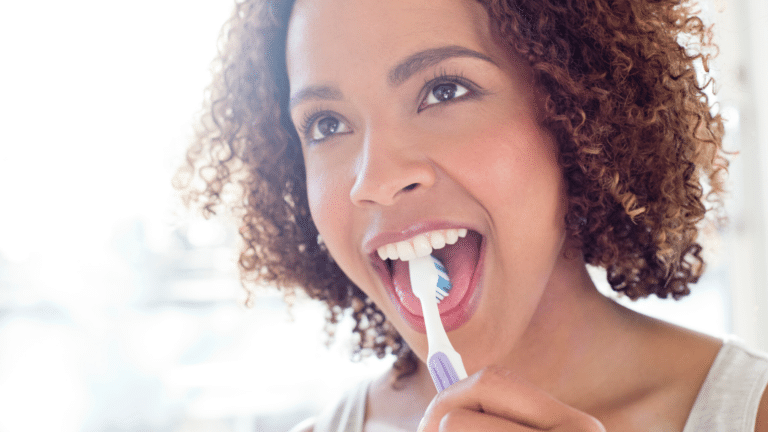 ore about them. What I suggest is asking our patient coordinator for help so you can make your appointment in time. There are several ways you can contact us, it can be phone, email or with the contact form. Any way is fine and we will be more than gad to help you.
You can bring the whole family, good thing Los Algodones is a fun town to visit. You can find many places to visit, including restaurant and malls. So you can experience a little vacation while you are getting your teeth done. Now, let's talk about how to improve your brushing technique. I know you may be impatient by now, I apologize.
How to improve your brushing technique
Now with today's subject at hand, let's learn how to improve our dental hygiene thanks you a good brushing technique. The first thing you must know is that you need a good toothbrush. The best one you can get is a soft bristle toothbrush because it will treat your teeth better. Medium and hard bristles are for a specific use. For every day cleaning they will just cut your gums and disappear your teeth enamel.
With soft bristles you can control your pace and avoid these problems mentioned before. Next you have to remember to be gentle and take your time. Do not rush and brush fast and aggressive, instead you should be gentle and take it slow. Even so your dental hygiene routine should not take more than 5 minutes. If you want to make things easier for you, you can use an electric toothbrush.
As for the technique you should use you have to start at the base of your teeth. Then brush it away downwards. Vertical motions are perfect for the job and you can complement it with horizontal strokes. Do not make the mistake of using too much toothpaste, use like half the bristles of your toothbrush. What I mean by this is that it should only cover the half of your toothbrush's head.
That way you can save resources and use the right amount to clean your teeth. Do not forget to brush your gums, tongue, cheeks and roof. Every part of your mouth has to be brushed and cleaned. That way you can avoid dental diseases and keep your teeth nice and healthy. Treating your toothbrush well will guarantee that you will have it around for much longer than a couple of months.
Bonus tips for brushing
A great habit to have regarding brushing is to clean it after every use. You can use alcohol or boiling water to kill all bacteria. Just do not forget to dry it very well and store it in a dry place. You want to avoid moisture as that attracts germs and bacteria. Trust me, you so not want to put that thing inside your mouth. You will be exposed to many dental diseases and infections.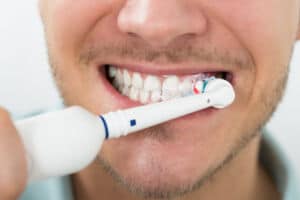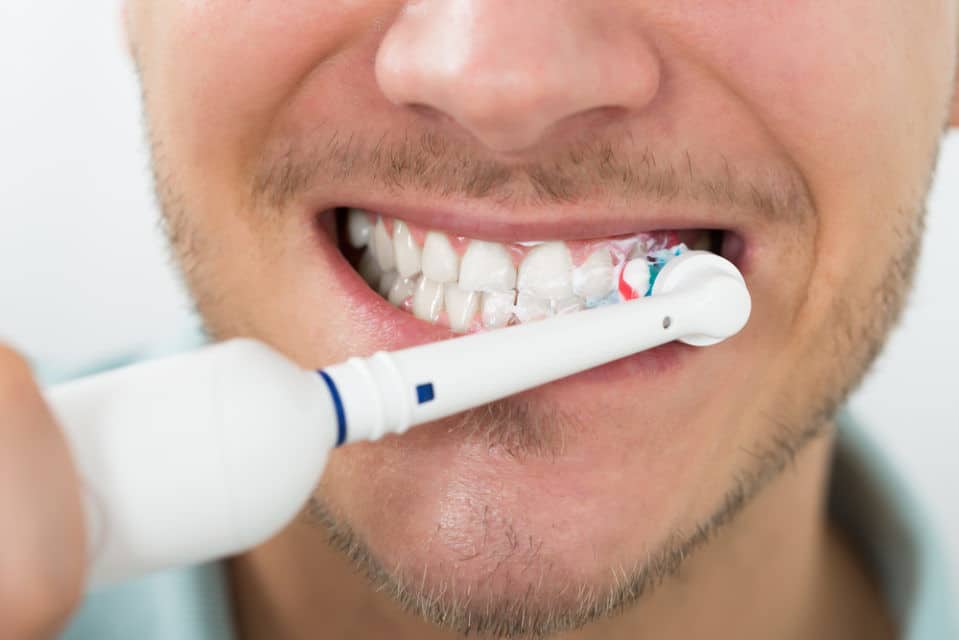 After brushing, I suggest you use dental floss and mouthwash to clean your teeth properly. This is an important step because much food debris gets stuck between your teeth. To get rid of it you must use dental floss, but just a couple of inches. One mistake I see a lot if patients wasting yards of dental floss, this is a waste of resources. After flossing you should rinse with antiseptic mouthwash to kill all bacteria and germs remaining in your mouth.
Things you should not ignore in your brushing
Besides of brushing you should not ignore going to the dentist for a good dental cleaning. You cannot solve everything at home so yearly checkup and cleaning will improve your dental hygiene. This is a must if you wish to keep your teeth around forever. I know that going to the dentist can be expensive but that is why we exist, we charge less than the US. You can save tons of money in dental if you come to Dental del Rio.
That is all for today, folks. Hope you enjoyed and learned a lot as always. Next time you brush your teeth I hope you remember this article so you can improve your dental hygiene. Seriously leave your comments and suggestions down in the comments. I love to read you guys and learn from you too. See you in the next article!