Hellos guys, let's talk about orthodontics. This article will help you know when you should get one. Also I want to teach you a bit about the treatment. Another useful information is to know the proper care of braces and other options. This will be very interesting and fun, so if it sounds interesting keep reading until the end. As a side note I will tell you how to save money in this procedure so you can get it at the best prices.
Before I start talking you about orthodontics, I want to remind you something cool. We have tons of article regarding dental treatment and dental health. Feel free to read them to learn how to take care of your teeth and save money. Also if you wish to support this blog, do not doubt to share our articles online. It helps us reach more people and grow, which helps help you guys to have better teeth.
What are orthodontics?
This a dental treatment that helps the patient correct their teeth. In some cases patients have their teeth crowded together or their bite feel uncomfortable and out of place. You can fix this easily with braces first and then using retainers. The whole process takes 2 years or so to correct the teeth and will last forever if you follow every instruction.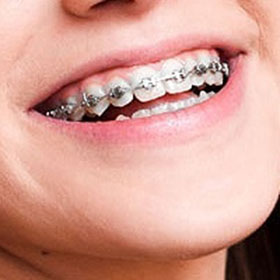 To fix the teeth orthodontics uses wires that will be adjusted every couple of months. That is why it is so important that you do not miss your appointment. Otherwise the braces will fail and your teeth will crowd again. The same goes for retainers, you have to use it at all times so they can do their work and leave you with a beautiful smile. I cannot stress enough how important is that you listen to your dentist.
Dental hygiene with braces and retainers
This can be a nightmare for some patients because eating with orthodontics can be uncomfortable. This makes that food debris will get stuck easily between the wires. This makes dental hygiene so important so your orthodontic don't get damaged. You can start by brushing your teeth after every meal. I suggest using soft bristle toothbrush so you don't risk damaging the wires. If you have retainers brush them apart of your teeth carefully.
Using dental floss is also mandatory to have excellent dental hygiene. Don't forget that food debris get stuck between your teeth. This is what results in the worst scenario for braces users, but dental floss can fix that easily. If you wish to make things easier do not forget that interdental toothbrush exists, which makes this job way easier.
To wrap this section up, use mouthwash to rinse your teeth. This will create a healthy environment in your mouth. You cannot imagine how important this is to your braces treatment and your dental hygiene. It will make the whole process easy, painless and quicker. So do not sleep on your dental hygiene.
Invisalign
Invisalign is a really popular orthodontics treatment which uses invisible braces. That is right, braces and retainers invisible to the common sight. No one will tell you have orthodontic because of this and is the pinnacle of technology in dentistry regarding correcting treatment. To opt for this treatment it is important that the patient goes to a first appointment with the dentist. In this first appointment an evaluation will be made.
After that, the dentist can begin with the impressions to make the invisaling. It will consist of a set of mouthpiece that are invisible, made of clear material of course, that will correct your bite. Every few months you will use the next mouthpiece and so on until you complete the treatment. This can last the same or a little longer than common braces, which is 2 years or so. Even so the results are amazing and so worth it.
No wonder many celebrities like Billie Eilish are using this to correct their teeth without anyone noticing. This makes it the perfect dental treatment for teenagers or just shy people overall. If I need orthodontics again I would choose invisaling. You may worry about the price and you may be right, but you can get it cheaper at Dental del Rio in Los Algodones Mexico.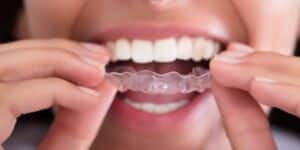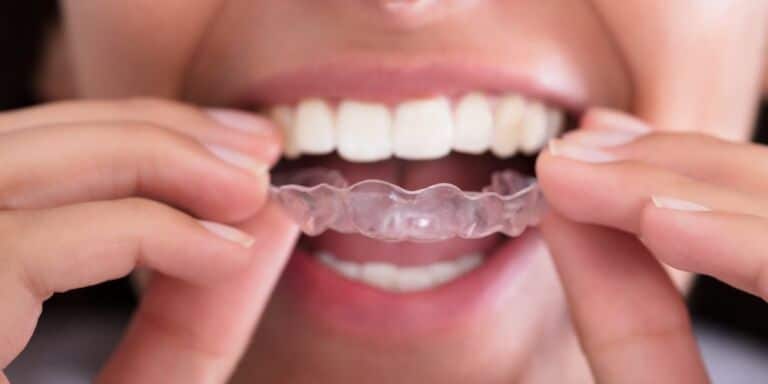 Where to get the best prices for orthodontics
Getting dental treatment for good prices is such a tall order if you are in the United State or Canada. Many patients refer that it may impossible to get any dental treatment due to the high costs of dental treatments like orthodontics or dental implants. But you can get any of them at half the price but the same quality in Los Algodones Mexico. Our clinic Dental del Rio have the best professionals and prices just for you and your family.
To schedule your appointment you can use the contact form or call us at the phone number above. If you call us, make sure you do it at business hours so our patient coordinator can attend you. Either way you will receive full information about Los Algodones, the dental clinic and your estimate. Also you can ask information about hotels, restaurants, touristic activities and more so you find your staying in town as comfortable as possible.
Los Algodones is such a beautiful town and besides our superb services in dental you should visit us. Excellent cuisine, view, activities and dentists in one place. Our staff is fluent in English so you will feel just like home. Click in the Our Team tab so you can meet them and learn more about their background.
Stay tune for more!
Well I hope you enjoyed this article a lot and that we see you next week. Remember you can contact us if you have further questions. We will be more than glad to be able to help you and give you the smile you deserve. We have any dental procedure available at low prices just for you. Do not doubt to schedule your dental appointment soon, we have plenty of availability at the moment!
Normal 0 21 false false false ES-VE X-NONE X-NONE /* Style Definitions */ table.MsoNormalTable {mso-style-name:"Tabla normal"; mso-tstyle-rowband-size:0; mso-tstyle-colband-size:0; mso-style-noshow:yes; mso-style-priority:99; mso-style-parent:""; mso-padding-alt:0cm 5.4pt 0cm 5.4pt; mso-para-margin-top:0cm; mso-para-margin-right:0cm; mso-para-margin-bottom:10.0pt; mso-para-margin-left:0cm; line-height:115%; mso-pagination:widow-orphan; font-size:11.0pt; font-family:"Calibri","sans-serif"; mso-ascii-font-family:Calibri; mso-ascii-theme-font:minor-latin; mso-hansi-font-family:Calibri; mso-hansi-theme-font:minor-latin; mso-bidi-font-family:"Times New Roman"; mso-bidi-theme-font:minor-bidi; mso-fareast-language:EN-US;}