Hello guys, hope you are having a good week just like me. Today I want to write about the importance of cleaning your tongue. Many patients make the mistake of brushing their mouth wrong. That is right, their mouth, not just their teeth. In case you did not know you have to brush and clean your entire mouth. That is way I will teach you today how to brush your mouth and why your tongue is one of the most important parts to clean.
Before we start today's topic I want to remind you some things first. As usual you can find lots of articles dedicated to dental hygiene and dental treatment in our blog. So if you liked this one you can read more here and share it with your friends. It will help us grow and help many people in the world who needs these tips and dental treatment at affordable price. Stay until the end to learn how to save money in dental treatment.
Why clean your tongue?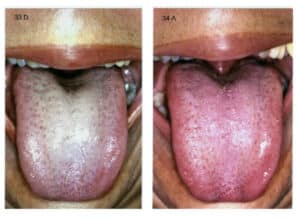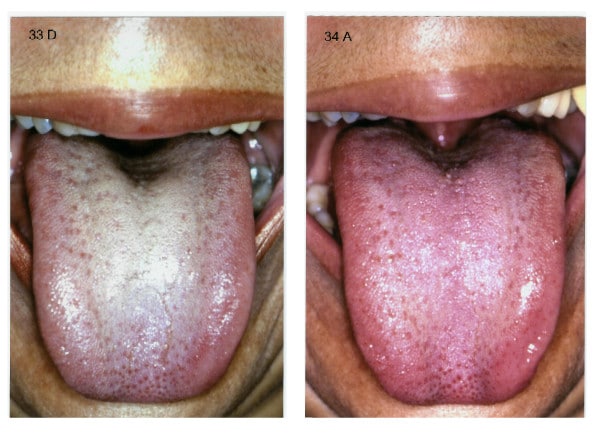 Like we stated above you need to clean your entire mouth, not just your teeth. Many patients grab their toothbrush and only scrub their teeth, that is it. No brushing their gums, cheeks or tongue, they don't even use mouthwash or dental floss. This can have some nasty consequences in your dental hygiene as you will not be able to get rid of food debris properly. It creates the perfect environment for bacteria and germs to grow.
They tend to accumulate in soft tissue like the tongue and gums because of the humidity. And the plaque and tartar from your teeth can also affect other parts of your mouth. That is why it is so important to clean every part of your mouth, it is basic dental hygiene. Now that you know this you will want to start cleaning properly to maintain a good dental health.
Consequences of not cleaning your tongue
Not brushing your tongue or clean it properly can have some bad consequences for your health. Especially if you have bad habits like smoking or drinking, it will make things much worse for yourself. I suggest to avoid abusing these substances if you want a good dental hygiene. The lesser of the effects is bad breath. Many patients with halitosis are not cleaning their tongue properly, they just brush their teeth like we said before.
There are other dental diseases that can come too, like gingivitis. This is due to the bacteria that accumulate in your gums, and it gets there because of your tongue. During your day, you move your tongue many times and everywhere by eating or speaking. You are transporting bacteria and germs to all corners of your mouth. You can avoid this by cleaning it properly every day to keep everything nice and neat.
Last but not least there are diseases that can appear in your tongue due to bad hygiene. This includes infections and fungus. There are many diseases such as black tongue and others, so keep an eye in the color to see if it is changing. If that is the case I suggest to visit your dentists as soon as possible to treat it. you do not want to compromise your teeth due to this, trust me on that. it can lead to expensive dental treatment to solve it.
How to clean your tongue properly
Now let's see how you should be cleaning your entire mouth properly at home. This should be your daily routine and you should do it at least twice a day. Even if it sounds tedious or that it takes too much time, it should take you no more than 5 minutes. As you can see it does not take long to keep a good dental hygiene routine. You want to start by using your toothbrush as usual and scrub your teeth normally.
I suppose you know the drill by now, brush with a soft bristle toothbrush using vertical strokes. Then you can complement it with horizontal and circular motions. But you do not want to stop there, now you have to brush your gums, tongue and cheeks. Remember to be very gentle and careful, you do not want to hurt yourself, it is soft tissue we are talking about here. After finishing brushing use dental floss to clean between your teeth any food debris stuck.
To finish things up rinse with mouthwash to kill any bacteria and germs remaining. That should be your dental hygiene routine but you can improve it a little bit. You can use a tongue scrapper to clean it properly. Some toothbrushes have one on the head and you should use it every day. It makes cleaning your mouth much more easy and it definitively save time.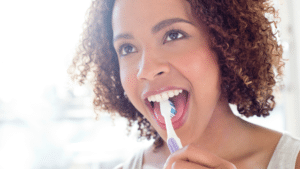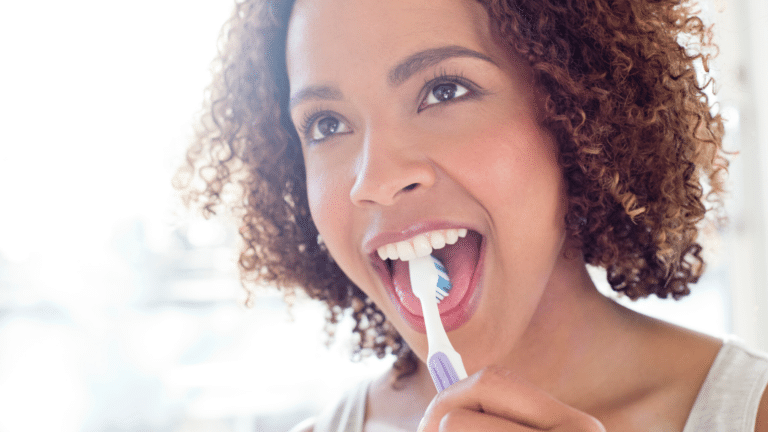 Your dentist is your tongue's best friend
One thing I can assure you guys is that no dental hygiene is complete without a dentist. Schedule an appointment every 6 months with a dentist for checkup and cleaning. It does not matter how much we brush at home it does not compare to a complete professional cleaning. This is the secret for a beautiful smile, trusting your dentist to take care of you. If you are interested in saving money in dental, consider visiting Dental del Rio in Los Algodones, Mexico.
We are right next to the US-Mexican border, two blocks away to be exact. We have modern facilities along with a friendly well prepared staff. You will receive the same quality of treatment just like home, following ADA standards, but half the price. Save 50% and more in any dental treatment by coming to our dental clinic in Mexico. To make an appointment simply use the contact form and our patient coordinator will get back with you.
Another form of contact is using the phone number above in business hours. We will help you every step of the way so your travel is safe and easy as possible. If you liked this article or have any suggestion do not forget to leave a comment blew. By for now!