Hello dear readers, I welcome you to this new month of April. I receive lots of questions from you in the comments and in my email about dental implants. There are many of you interested in the topic, so that is why I will address some of those questions today. I do not want this article to be too long, because it is such a huge topic to cover in one sitting. Nevertheless I will try to be as informative as possible.
In case you have more energy to read about dental implants and other topics I suggest checking our other articles too! Each visit let us grow and if you could recommend us to friends and family it will help a lot too. I dedicate lots of effort in these articles so any love you can give them it is much appreciated. Now, without further do, let's begin to talk about implants and many of its advantages, hope you enjoy it.
Why dental implants are so versatile
I feel like have talked a lot about dental implants here, so at this point you should know what they are and how they function. In short terms, implants are drilled into de jaw to support a tooth, a bridge or even a full denture. The number of implants used also will depend in each case. So now you can see how versatile they are, they serve lots of purposes and scenarios. A patient can replace a single missing tooth or all their teeth if they want.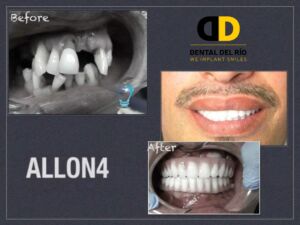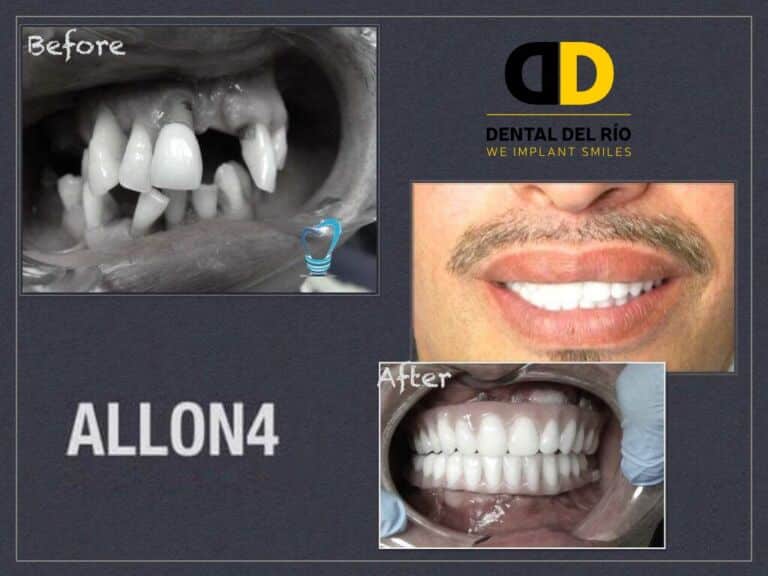 The best course of action you can do is to get an evaluation at our dentists in Dental del Rio in Los Algodones Mexico. We count with the top implantologists experts in dental implants so you will be in the best hands. in that evaluation you will receive CT scan along with a comprehensive explanation and study of your case. We will evaluate every option available to adapt to your budget. The best part is that you will save 50% of the cost compared to the US and Canada.
What kind of dental implants do you use?
Dental implants can use different kind of material, you will find most of them here at our dental clinic. However you won't find any counterfeit or notorious brand. We take a lot of care selecting the materials and brands we work with. Our patients' health is our top priority and that is why we take very seriously our work. There are many brands available but we work only with the best, like Noble Biocare.
As for the material we use titanium implants as they weigh less than other metals and are more resistant. This is a good base to support a set of teeth or a full denture. We work with other materials like zirconia, which is also an excellent choice. Before committing to a particular set up we insist that a consultation and evaluation beforehand are really important to make a decision.
As for the teeth we only work with porcelain and zirconia. Both of them imitate the look and feel of natural teeth. One important thing to take into account when getting dental implants is that you want to get the less weigh possible. Too much and it will stress your jaw and muscles, creating many problems along the line. That is why there are different kind of dental procedure like the allon4, allon6, snap on denture and such.
Procedure available for implants
We mentioned some of the most requested implants treatment here in Dental del Rio. Allon4 and Allon6 are designed to replace a full denture. The only difference is that one use 4 implant and the other 6 as their name implies. One huge advantage about these procedures is that de denture is set forever, it won't come off ever. This present a permanent solution if the patients have several missing teeth. It is also perfect for patients who hate using traditional dentures as they are detachable.
Which brings me to the next point, snap on denture. It uses 2 denture implants to support a denture. However it is detachable, this is because 2 implants are not enough to support a full denture forever. The balance and weigh are important as we said before and this is a budget option for people who want dental implants.
I suggest always reading beforehand and prepare for your consultation to pick the best for you. Luckily our dentists in house are specialist in the area, so you do not have to worry that much. They will explain everything for you and make your visit as comfortable as possible. Our motto is to implant smiles in our patients' faces and we take that job very seriously.
Common dental implants myths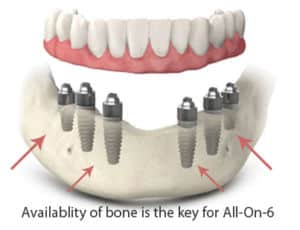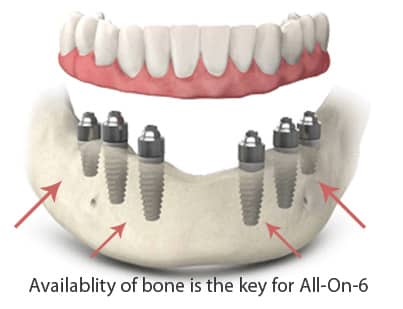 Now let's address some common myths about implants. The first one is about pain, many of you think that the procedure is so painful that you have to be asleep. The truth is that local anesthesia is more than enough to endure the procedure. In the other hand you can request sedation if that is your preference. For the healing period we will provide pain meds to relief you from the pain. One important note is to follow your dentist's advice for the aftercare.
Next one is about aesthetics. There are some patients that believe that dental implants look fake and unreal. This is totally false as the dental lab works very hard to make the teeth as natural as possible. It is also possible to make them look as closely as your previous teeth, so no need to worry about them to look bad.
That would be all for today guys, if you have any more questions leave them below in the comments. I love reading you because I learn a lot too. Also it serves me like a thermometer about the things you like to read and learn from me. Enjoy the rest of your week and see you in the next one with a new article. Good bye!