Hello my dear readers and welcome again to our blog. Today I want to teach you guys some useful stuff to know before going to dentist. What do you need to do, what to know, among other amazing tips so you get the most out of your appointment. Many patients come to the office feeling lost and nervous about getting dental treatment. But you should not be and we are going to tell you why.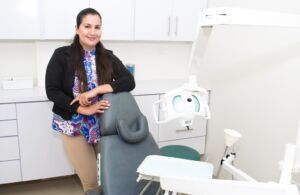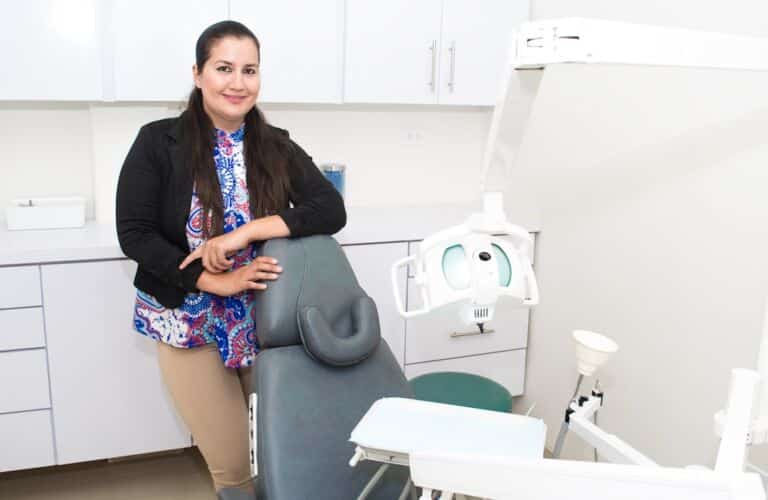 First of all it is important to get an appointment. You need to see a dentist at least 2 times a year for regular checkups and cleaning. That way you can maintain your dental health just fine. The evaluation and consultation will allow you to detect any problems before is too late. I guarantee that the cost will be significantly less than waiting for the worse to happen.
Where to get affordable dental care?
We suggest coming to Dental del Rio in Los Algodones, Mexico. We are located just one block away from the border. To come down you just have to contact us using the form or calling the number you see above on business hours. Our staff is really friendly and fluent in English. Also we have up to date technology for any dental treatment, including dental implants.
Maybe you are wondering why bother going to Mexico for dental treatment. Well, we got prices that will impress you very much. You can save 50% and more in dental treatment by coming to our clinic. So do not be shy and contact us to receive a FREE quote right now!
Preparing for the dentist
Now you have to know what to do before going to the dentists. This is really easy because you just have to practice a good dental hygiene. That way they will have an easier time in the evaluation to see any problems. One thing I can recommend is to brush your teeth at least 3 times a day. Be gentle and use slow strokes to avoid damage in your tooth enamel and gums.
Afterwards you have to use dental floss to clean between your teeth. Food gets stuck there very often and if not removed it will rot. This can cause bad breath and dental diseases such as gingivitis. A couple of inches are enough to leave the place spotless. Finish thing up with mouthwash and rinse away all bacteria and germs from the mouth.
Many patients ask about medication when they are scheduled for a big procedure. I always suggest consulting with a doctor and your dental clinic beforehand to know if you can keep taking them or suspend the usage. It does not matter also what state your teeth are, always clean them before going to the dentist.
It is all in your head
Before going to the dental office, many patient are really nervous and scared. This is really understandable as treating your teeth can by quite scary. We think it is going to be more painful than our condition and that is not the case. If you have to now, we use local anesthesia so you won't feel a thing while we are working on you.
Reading and informing beforehand can help a ton to calm the nerves. Many of our fears come from not knowing what to expect and uncertainty. So in this case you can say knowledge is power. Do not be afraid and make some research about the treatment and the dentist performing as well.
Speaking of which you can ask all the question you want. We will be more than happy to help you and answer the best we can. We want you to feel comfortable and safe. You can also send all your questions to the contact form if you want. We will do our best to solve any doubts before you come to the clinic.
Friendly dentists
You would be surprised on how friendly dentists are. The better your relationship is with your dentist, the more comfortable you will feel. You must understand that they want to fix your smile and not to hurt you. A little chit chat before beginning the procedure can help to ease the nerves too. Keep in mind that they are human just like you.
That is why you have to remember to treat all the personnel with respect. They will be kind to you in return and maybe you can also get some sweet discounts! There is nothing more wholesome than patients behaving themselves and being respectful. I find it very sad when patients disrespect and are rude to any kind of services. Communication is the key of understanding.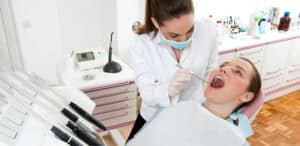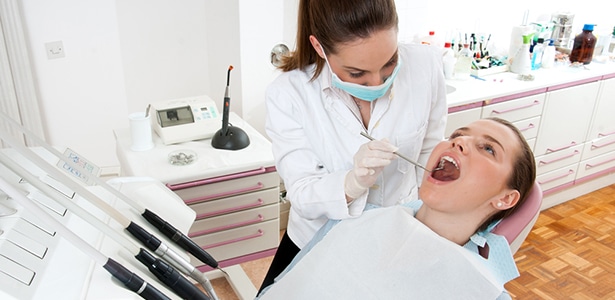 Some dental clinics uses music to relax the patient, if that is an option it will be nice. Regardless, all the procedure can use local anesthesia so the patient do not feel anything. There is literally zero reasons for you to be afraid. If you go for your appointments twice a year you will definitively get used to it and will enjoy going to the dentists.
Mentally prepared
However, there are patients who need a little more to be comfortable for their appointment. Preparation before the appointment can help a lot, yes, but there are others things you can do. Living a healthy lifestyle can boost up your self-esteem. In the same note doing exercise and meditating can help too.
Meditation is really good for patients who have anxiety problems. If you have extreme fear of dentists I suggest picking up a meditation class to control the nerves. Also, seeing a professional therapist will help a ton too. Do not feel ashamed to seek for help, mental health is just as important as dental health.
I hope all this written above serves you well. I will be happy if you guys find it useful. Remember you are welcome at our clinic any time and ask for our special offers. Thank you for reading and see you in the next blog with more on dental health!