Hello guys, welcome back to our awesome blog. Today I want to write this article for orthodontics users. Many of my patients have the question regarding eating with braces.  They usually make the mistake of eating things they shouldn't. This results in their braces getting damage. That is why I want to make a list of thing you can and cannot eat.
Before I start with today's topic I want to tell you that we have ton of articles about dental treatments and dental hygiene. This will be helpful for all of you that want to learn how to improve their dental health. They will also learn in the process how many dental treatments works and get dental treatment at half the price than the US and Canada.
How to save on your orthodontics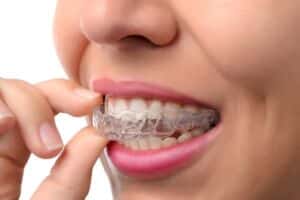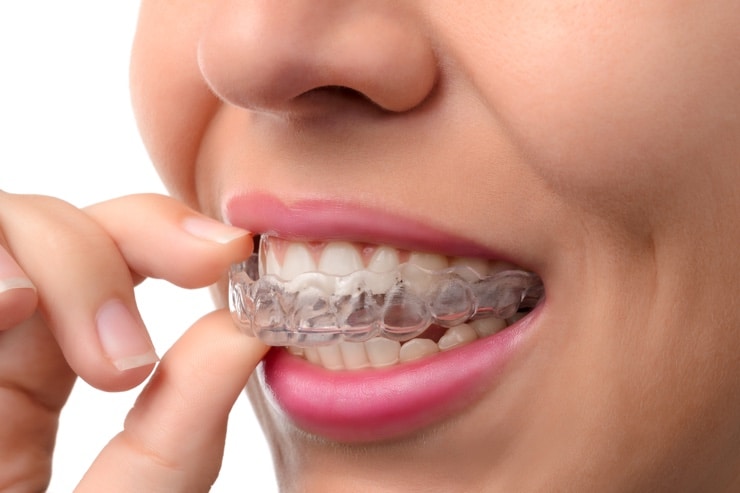 As you read above, you can get your orthodontics at half price in Los Algodones, Mexico. This is thanks to  Dental del Rio clinic where you will find the best dentists and the best prices in town. Our clinic has the best trained professionals and the most modern facilities. Our staff is fluent in English and is very friendly.
We also have Invisalign, the latest in orthodontics. It is a transparent mouthguard that will correct your teeth without anyone noticing. In addition, our consultation and evaluation is completely free. To make an appointment is very easy, just fill out the contact form above to receive an email within 24 hours. Then it's a matter of asking all the questions you need to our patient coordinator and then scheduling your appointment.
I want to remind you also that we have specialists in all areas. You can get dental crowns, dentures, dental implants, and many more. Of course, at cheaper prices than in the United States and Canada too. Do not be shy and write us to make your appointment now.
Things you can eat with orthodontics
If you wear orthodontics you should know that it can be tricky to eat with them. It can be very uncomfortable at first, but over time you will get used to it. The most important thing to do is maintaining good dental hygiene and take care of the braces. This also includes your diet as what you eat can damage your braces accidently. This can delay months of your treatment so you must be extremely careful.
The first piece of advice is to avoid is hard foods. Anything that needs a lot of force to bite into. Things like ice and hard candy are two very common foods that people eat that ruin their braces. What many patients don't know is that this type of food can break your orthodontics easily. This is very dangerous since you will not only have to go to repair it but the parts can hurt your mouth.
Be also mindful that food debris gets stuck between your teeth and braces and can cause problems too. One bad decision or bad hygiene and you can say goodbye to them and your teeth. With how complicated it can be to clean your teeth with orthodontic, removing food debris can be very difficult. While wearing your braces, please avoid very hard foods for your own good.
On the other hand we have chewy food. These foods are uncomfortable as they get stuck in your brackets. Chewing gum among other sweets like taffy are foods that you should avoid consuming. They remain in your mouth for a long time and damage the braces. Choose foods that can be chewed more easily, like fruits instead.
A golden tip is to drink water, lots of it. Drinking water will help clean your mouth constantly. That way you rinse at least a little of those food scraps that can get stuck. However, never forget to brush your teeth 3 times a day, even if you wear orthodontics. Let me teach you how your dental hygiene routine should be.
Hygiene tips for your orthodontics
As we mentioned above, dental hygiene during orthodontic use is very important. Since they will be in your teeth for a long time, it is important that you constantly so that they stay healthy. For this I will teach you how you should clean your teeth while wearing brackets.
For starters, I highly recommend using an interdental brush. It is a small brush specially designed to clean between the teeth. However, it can also be used to clean between the brace wires. This way you can reach those hard-to-reach places. This is precisely the place where food tends to get stuck.
Using dental floss is also very important as food that gets stuck between your teeth can also wreak havoc. This can affect not only your teeth, gums, but also your orthodontics. Since it can cause it to rust quickly which ends up damaging your dental treatment and teeth. Don't forget to also use mouthwash to rinse your mouth and get rid of all food debris from your braces.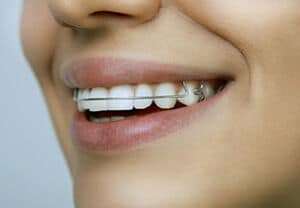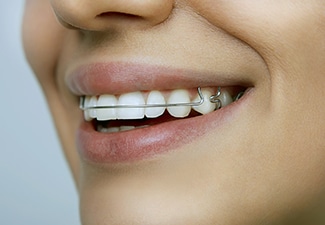 What to do if your braces are damaged
In case you have damaged your orthodontics by eating what you should not, you have to act quickly. The first thing you will do is make sure you have not been injured, as the pieces can cut your mouth. After that, make an appointment with your dentist as soon as possible so you can repair your braces or get a new one. Damaged braces are dangerous to have in your mouth, so they will most likely have to be removed and replace it.
If you manage to make an appointment on time, you will not lose any of the progress made by your orthodontics. If, on the other hand, you wait a few weeks, you will lose progress without a doubt. These treatments are often very expensive in the United States. That is why I advise you to take good care of your braces. However, as I stated in the beginning of the article you can get them at a fair price in Los Algodones, Mexico.