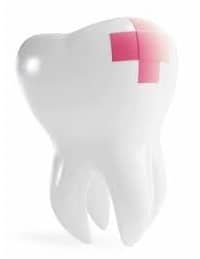 Tooth repairs are more common than you think at first. After all, there are many reasons we may need them: poor oral hygiene, damage, falls, etc.
It is worth mentioning that even if the damage is just superficial, seeking procedures just to have a full smile once again is nothing to be ashamed of. Actually, our patients in Los Algodones, Mexico have reported how they feel more confident to smile again.
Most common procedures for tooth repair

For tooth repair there are three procedures that are widely used: dental caps, veneers, and root canals. We shall explain them right ahead, so we hope this eases up your worries if you are interested in getting one:
Dental caps
A dental cap or crown is a cover piece made to fit on top of the damaged or chipped tooth. This helps greatly in protecting the affect tooth as well as giving the opportunity to use the tooth again. It is a very popular choice for the teeth at the back, such as molars.
As for the way they are applied, it depends whether the tooth might be salvaged to work as a pillar, or else a root canal will be necessary. If the tooth is not completely lost, it is just shaped to fit the cap over it.
There are different materials that can be used for dental caps, such as:
Metal
Porcelain
Ceramic
Resin
It is worth mentioning that depending on the materials used for this repair are the benefits you will be getting. Usually your dentist will give you the different options as well as tell you about them in detail. In short words, metal ones are obviously the strongest and durable. Meanwhile, ceramic, porcelain and resin ones are sometimes preferred as they are made to look just like a real tooth, concealing that there was ever any damage in the first place. Although sometimes it is at the cost of being less durable and more prone to replace later on.
Veneers
Veneers are a thin layer of porcelain or resin composite material made to match the color of the teeth. This procedure is perfect for the front teeth that have chipped or broken to make them look whole again.
By using veneers, not only will your teeth will look whole again, but they can also be applied as a way to whiten your teeth.
The procedure for veneers to repair a broken or chipped tooth is quite simple. First a very small portion of the front layer of the teeth are removed in order to have the necessary space for the veneers to fit and look natural. Before applying the veneers, the dentist will make the front teeth more porous as that will help the veneers to cling nicely.
The veneers are of course made in a specialized laboratory, so they will indeed match your natural teeth. You can even have them made some shades lighter if you wish for whiter teeth.
Root canals
Root canals are a very friendly option for when the crack or chip on a tooth is large enough to expose the root and pulp. This treatment seeks to keep the functionality and looks of the natural tooth by cleaning it from the inside.
The symptoms from not treating this are: great pain, tooth sensitivity, the tooth changing color, and the pulp being damaged or diseased. It is worth mentioning that if the pulp dies and is not removed, it poses a big threat as it can infect the tooth.
The root canal therapy seeks to extract the dead pulp, clean the canal, and then proceed to fill it. The top is sealed with thermoplastic material or a crown to make it look and work like a real tooth.
If you are interested in these procedures, you can consult with us here. Perfectly professional service with the best dentist in Los Algodones, leaving nothing but smiles.