Hello guys, I hope you are having a nice week. Today I bring you a requested article about partial dentures. Many patients opt for this treatment to solve teeth loss. It is an amazing choice and that is why I want to write about when it is the right time to get one. If this sounds interesting enough for you keep reading. As a bonus I will teach you how to save money in dental treatment if you stay until the end.
Now, before I start talking about today's subject, let me give you some news. If you like this kind of content does not forget that we have tons of articles here at your disposal. You can learn anything about dental treatment and dental hygiene. Besides, you can also learn how to get the most out of your travel to Los Algodones. Apart from all these perks, you can use our services to find the best dentists in town to save money in dental.
I will explain better the last point at the end of the article, so keep an eye on that. If you wish to support us, please leave a comment below with your suggestions. Also you can share this online if you think it will be useful for other people. We love hearing from you and any questions you have I will try my best to answer them as soon as I can. Without further ado let's dive in into today's blog post.
What is a partial denture?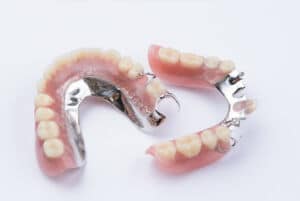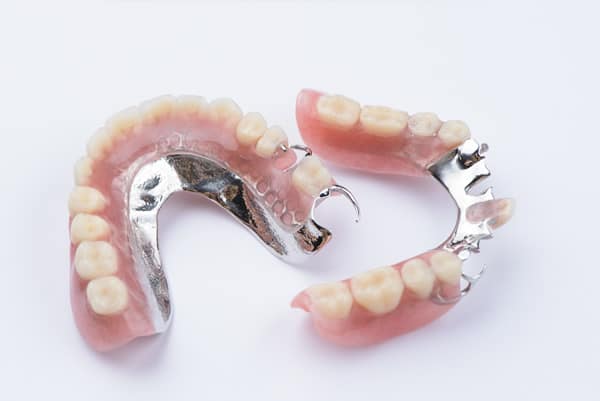 A partial denture as its name implies it is an incomplete denture. Its purpose is to complement the space of missing teeth in the patient's mouth. That way he or she can conserve the remaining teeth. Usually partials are made from acrylic, but they can be made from porcelain too for the teeth. To attach it to the mouth it uses a metal attachment to fit into place. It is important that it fits perfectly so the denture does not budge, move or fall off.
This dental treatment it is a perfect choice for patients that do not have many teeth missing. Also it is fairly cheap at Dental del Rio compared to the US and Canada. This means you can save your hard earned money and do not pay more than you want to. It is also important to pick a good clinic that works with a good dental lab that can fabricate the perfect partial for your individual case. As w said above, it has to fit perfectly or it will feel unpleasant.
When should I get one?
As stated above, it is perfect of you do not have many missing teeth. Also it is important that the rest of the teeth are healthy and strong. Otherwise it will be advised to opt for a different dental treatment. Also we mentioned price, this is a good choice if you do not count with a big budget. Even so I would suggest for a different treatment if you do count with more money to go for something better.
What I always suggest is to talk with a dentist and get consultation. That way you can evaluate all your options and always choose the best one. Many patients make the mistake to only research online forums and never consult with experts. Luckily for you, we guarantee FREE evaluation and consultation if you choose our dental clinic for your dental treatment.
How to make an appointment at our clinic
We have been hyping up our services and now I will teach you how to use it. We are a dental clinic that helps you guys to find affordable dental treatment in Los Algodones, Mexico. Our services are completely FREE and we will not charge a dime for anything. We work with the best in town, to choose your dentist, we take into account online reviews, prices and dentists' CV. That way we can recommend the best dental clinic for your case.
To make an appointment simply use the contact form. Fill it completely so we can get back with you and send you a quote or an estimate. Feel free to ask any questions so our patient coordinators can help you schedule your appointment. We can help you every step of the way so if you need anything else we got you. We can even help you find accommodations in case you need one.
So do not be shy and send us a message or give us a call. You can also call us to the phone number above to solve your questions or schedule your appointment. Just remember to call in business hours.
Other options apart from partial denture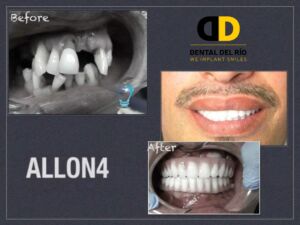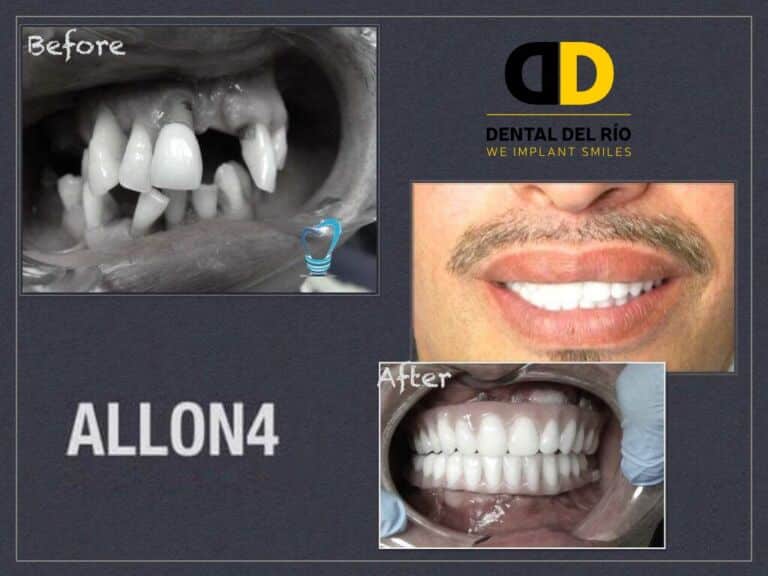 Partial dentures as we said before are a good solution for certain cases, but not every scenario. To decide what it is best for you consult your dentist as stated above. There is a chance that bridge may be a better dental treatment depending in the remaining teeth position. The thing is that you have to choose what it is more comfortable for you. There are people that find bridges more comfortable than partials denture.
If you want a permanent solution then you should consider getting dental implants. They offer a permanent denture that won't move or budget. It is a little expensive but it is worth it because it is an investment for life. The other thing to consider is the state of the remaining teeth. If they cannot hold much longer it is better to extract them and get dentures. If you opt for acrylic dentures or dental implants it is up to you.
That is everything for today, I hope you learned a lot and enjoyed this article. Remember to take care of your teeth, brush them every day. Do not forget to contact us to schedule your appointment soon. See you next week with another article, so stay tune for it. Hope you have a nice rest of the week, take care and see you soon. Good bye!