Hello dear readers, today we got a requested article. Most patients ask if they should extract their wisdom teeth. It is a common doubt and today I will shed some light on this topic. It is important to know if you should extract them so you can act accordingly. If this sounds interesting enough, keep reading until the end. We would love that you share this article with family and friends to help us grow.
While we are at it you can also check our other entries if you like these topics. We got tons of articles dedicated to dental hygiene and dental treatment. We love educating and informing our patients. That way we can help you to have a beautiful smile in and out of the clinic. By the way, you can schedule an appointment for FREE consultation and evaluation. More on this later in this article, it will help you to save money in dental.
Should I extract my wisdom teeth?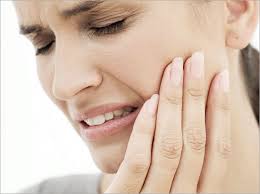 There are certain signs that you need to pay attention to know if you need to extract them. The first one is pain in your teeth and jawline. When the wisdom teeth are growing sideways it impacts other teeth. This is what causes that sensation of pain and being uncomfortable. If you feel this often you should visit a dentist soon to see if that the case. For that a panoramic X-rays will be performed to see the current state of your mouth.
Other patients cannot feel the pain in their teeth so if you see your bite is different then that is a sign. If you bite feels weird and out of place then you should go to see a dentist too. In my personal case, I saw that my teeth were crowding together. It was just one tooth falling back out of nowhere. I visit my dentist and confirmed my wisdom teeth were impacted.
However not all patients have to extract their wisdom tooth. Sometimes theirs have enough space to grow. The other condition is that they grow onwards and not sideways. To ensure that the same principle is applied, you need x-rays that confirms your teeth are out of danger. It is never a good idea to leave it be. Another thing that it could happen is that they do not grow out completely. In this case the dentist has to cut the gums to let the teeth grow complete.
Otherwise food debris accumulates in the gums and it tends to infect easily. That is way it is important to get checkups with a dentist, it saves money and problems. Now let's see when it is a good time to extract them.
When should I extract my wisdom teeth?
Wisdom teeth grows later in the teenage years. Some patients even present the signs in alter adulthood. So mid 20's it is a good time to get them checked to see if they are growing in a bad spot. The ideal scenario is to extract them before they ruin your smile. If you could avoid that beforehand it would be awesome. One quick note here is that extracting the wisdom teeth is not painful at all, anesthesia is used during the entire process.
Many patients worry about cost of extractions, consultation and more. But you can save money if you come to our clinic Dental del Rio in Los Algodones Mexico. We have 50% price less than the dental clinics in the United States and Canada. We follow ADA standards with modern facilities so you can pay half but receive the same quality as home. So do not be shy and schedule an appointment.
To schedule an appointment simple call us at the number above in business hours. You can also use the contact form to receive an email with an estimate. The process is quick and simple and we will be with you the entire experience. That way if it is your first time in Los Algodones you won't be loss and can concentrate in having a good time.
Can I fix my teeth after my wisdom tooth are extracted?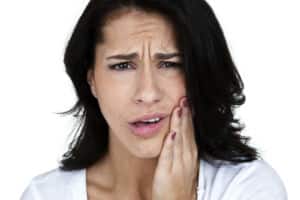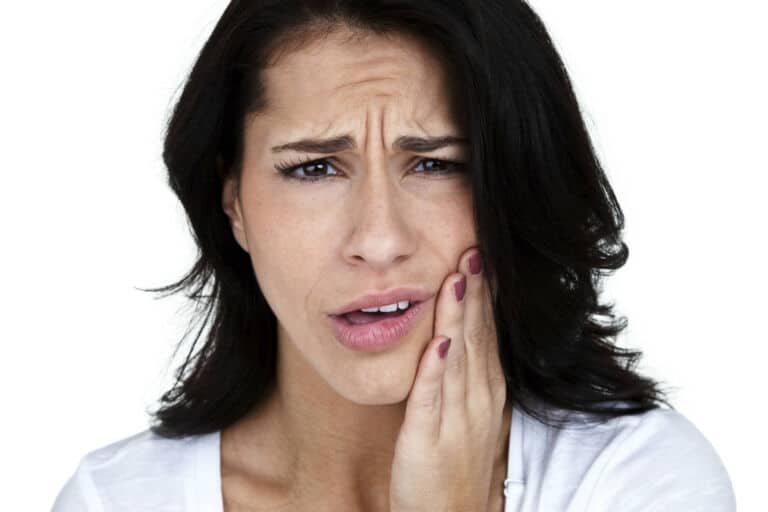 One worry many people have due to impacted wisdom tooth is their crowded teeth. This should not be a worry at all because it is easily fixed. In that case there are plenty of options for dental treatment that can make your teeth look perfect again. This will depend of course of the state of your smile. There are simple solutions like dental veneers or crowns. This will depend mostly on the evaluation and consultation.
However one dental treatment that can fix the remaining teeth is braces. This will help to correct and align your bite. Also, it will straight your teeth over time, so be patients. The treatment could be for a couple of months or a year. Do not forget to adjust the treatment every time your dentist tells you. It is important to follow instruction so your teeth look amazing again.
After the braces are taken off, it is the turn of retainers. This final step will define your teeth and avoid the scenario that they get crooked again. Trust me, there is nothing more hearth breaking than losing tons of money, time and work for not using your retainers. After some months, your teeth will be perfect again, forever. The wait its definitively worth it.
Invisaling is one of the best options
Invisible braces is one of the most popular trends and dental treatments at the moment. Many celebrities opt for them because you cannot see them. It is difficult to tell if someone is using them. I definitively suggest them if you can afford them, they provide the same results and look amazing. All of the treatment mentioned on this article you can get them at the best price in Dental del Rio in Los Algodones, Mexico.
Thank you again for staying until the end, hope you learned a lot today and enjoyed it. See you next week with a new article and remember, take care of your teeth. See you!