Tobacco and smoking are both bad habits that ruin your teeth, period. It is important that you know what nasty effects causes to your dental hygiene. I hope this article help you reduce the consumption. Many patients come to our dental clinic with their teeth ruined thanks to cigarettes and smoking in general. All of them wish that they stopped sooner because the effects are ugly. Today I will open your about it so you at least smoke less than before.
First I want to remind you that we have ton of content regarding dental treatment and dental hygiene. So if you like this article and this type of content make sure to check our blog. You will learn everything necessary to have perfect teeth and dental hygiene. Besides, you will learn how to save money in dental treatment by scheduling an appointment with Dental del Rio in Los Algodones, Mexico.
Also if you share our content with friends and family it will help us grow and reach more people too. It helps us tremendously to reach other people that need help with their dental health. Our job is that you receive affordable dental care with the best quality on the planet.
Why tobacco is bad for your dental health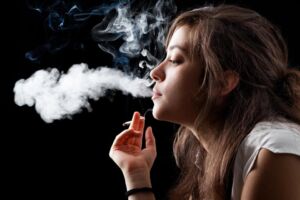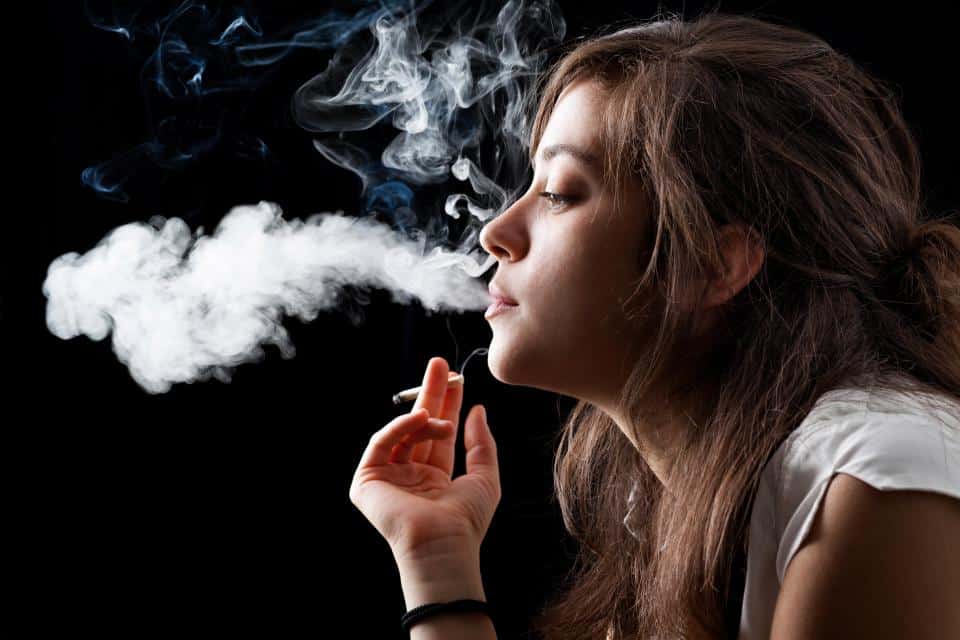 Tobacco and cigarettes are really bad for your teeth for several reasons. In case you did not know, it is made from lots of chemicals. I do not want to get too deep because you can just search online the ingredients. You will find that most of them are bad for your teeth and soft tissue. It makes them weaker, wear the enamel down and make them prone to stains and breakage. Remember that the enamel is the coat that protects our teeth from germs and bacteria.
This will affect your mouth's soft tissue. If tobacco can make your teeth crumble, imagine what it does to your soft tissue like gums and tongue. Exactly, It will corrode them and decompose them, increasing chances of infection. There are other bad effects such as gum recession, cigarettes destroy every part of your mouth effortlessly. You won't see the effects right away, it will build slow and steady over time.
Just as it didn't sound bad enough, there are other consequences just as bad as the mentioned above. One of them is bad breath, or halitosis, because you will gain a foul breath in no time. You have more than one reason to stop smoking as it can bring serious health issues. It affects your respiratory system, causing lung cancer. But that is not all, throat cancer and other types of cancer are on the table too. I suggest starting quitting cigarettes if you wish a long healthy life.
How to reduce tobacco's effects
As said above there are many consequences in your teeth's health because tobacco. If you are having trouble quitting smoking or you wish to avoid destroying your teeth so fast there are a couple of things you can do. This will help you mitigate the effects of cigarettes like yellow teeth, bad breath or gum infection. It will not avoid them, just slow down a bit the effects.
The first one is to start doing a good dental hygiene routine. This should include perfect brushing, flossing and rinsing. Create the habit of cleaning your teeth at least 3 times a day. It should not take you even 5 minutes and it will make your teeth a little bit resistant of the consequences of smoking. Even so, you cannot avoid the previous problems mentioned until you stop smoking completely.
If your teeth are completely destroyed already thanks to tobacco do not despair. Every problem has a solution and a dentist can help you with that. Below you will see how to fix common problem and where to get affordable dental at our dental clinic. You can save 50% or more compared to United States and Canada prices.
How to fix a bad smile due to smoking
To fix any if the effects caused by tobacco you need a dentist. It is the only way you can get rid of stains, bad breath, infections and restore your teeth. If your teeth are yellow the solution is good whitening as I can do wonders. Remember it is very important to schedule a dental appointment every 6 months for checkup and cleaning. This will maintain your teeth in top form and avoid any dental diseases.
For gingivitis and bad cases of bad breath a deep cleaning along with scaling will be more than enough. This will make your teeth healthy again and get rid of any infection. It is important to take into account that you will need the proper time to heal. Follow every dentist's instruction so your teeth will recuperate their shine along with the gums. Some patients' health quicker than other so keep with the treatment!
Last but not least to restore any damage done by tobacco and cigarettes there are plenty of options. Veneers, crowns, you name it. In case of missing teeth you should consider dental implants as they are the best options. If you are worried about the price then you should use our services. We have the best dentists in Los Algodones, up to date facilities and nice offers and deals. You will save your hard earned money in dental treatment.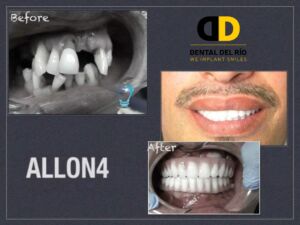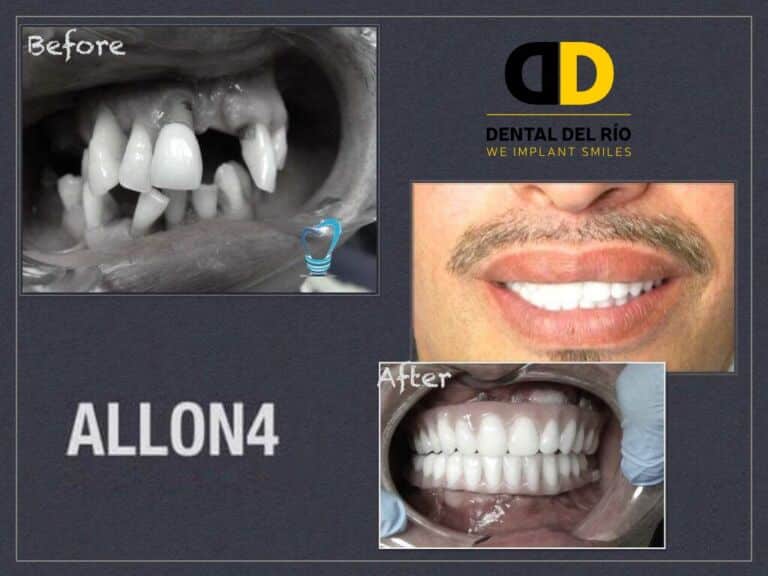 Making an appointment to start saving money
To make an appointment you can use the contact form or the phone number. Both methods are fine and you will be attended by our patient coordinator. You can request FREE quote for your estimate and schedule your appointment. Remember the consultation and evaluation is FREE so do not be shy to give us a call. Besides if you need any help finding hotel we can help you to locate one nice and cheap close to the clinic.
Quitting smoking and tobacco is not easy, but it is possible. Electronic cigarettes are also really bad for your health, so I suggest quitting them too. Vaping may help you cope with anxiety but it ruins your lungs and teeth too.