Hello guys, how are you? Today I have an especial article for the whole family. I want to teach you how to take care of your teeth. This is a very important topic because creating habits for a good dental hygiene can prevent most dental diseases. Besides, a nice smile is attractive and a sign of good health. So if you wish that everybody smile with confidence, especially kids, then keep reading.
Basic dental hygiene for the family
So let's start with the basics, dental hygiene. The quickest path to the perfect smile is to brush your teeth at least 3 times a day. This can be hard to achieve some days when you are really busy. But if you dissect your daily routine you can find enough space to brush your teeth after every meal. Keep in mind when teaching your children this so they can join the action.
One thing I like to do with my family is to brush our teeth at the same time in the morning and at night. If your schedule and daily activities sync up, this will be a special time to bond together. But brushing is not all, flossing and using mouthwash is also necessary for a healthy smile. Doing these 3 things after every meal is mandatory for a beautiful white smile.
So everyone should have their toothbrush ready to go, along with dental floss and mouthwash in every bathroom. For the toothbrush I recommend soft bristles as harder can damage your gums and enamel. Speaking of which, you should also teach them good technique for brushing their teeth.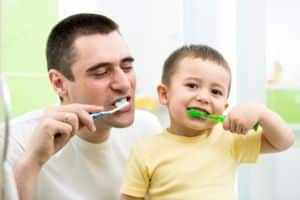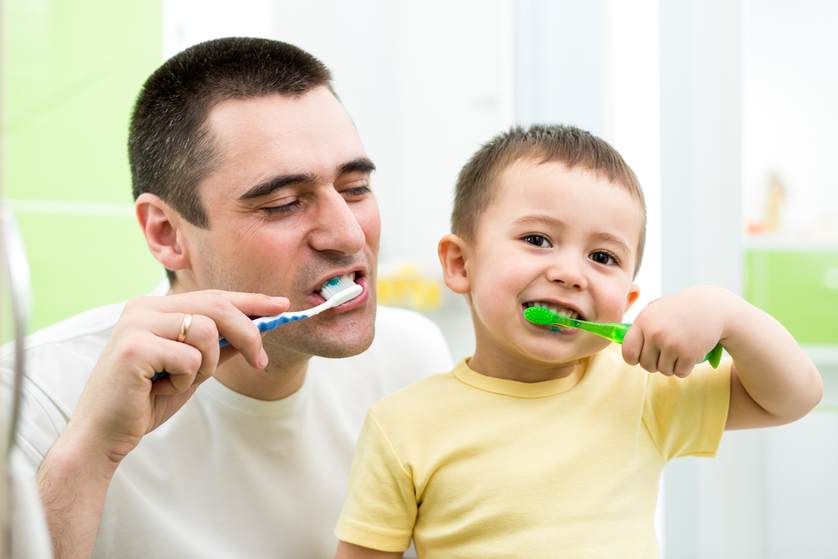 Teaching good brushing technique
This step is really simple and easy. You want to start by using toothpaste, half the bristles or the complete bristles of the toothbrush is enough. You do not want to waste too much paste. After that wet the toothbrush and proceed to brush your teeth. Use slow and gentle strokes to clean your teeth and do not forget to brush every teeth, gums, tongue, ceiling and inner cheeks.
As for motions, you can use vertical along with horizontal and circular motions. Just keep in mind to not be fast and aggressive, you can hurt your gums and wear down the enamel. Many patients forget these and come to the clinic with tooth sensitivity and gum resection. The key is to be very gentle with your mouth.
After you are done do not forget to clean your toothbrush by boiling it in water. You can do this before too, what you want is to disinfect your toothbrush. Also dry your toothbrush with a clean towel before storing it in a dry place. Avoid humid places to escape infections and attracting bacteria and germs.
Teaching dental hygiene
Dental hygiene is not just brushing your teeth. You have to teach your family about habits. Differentiating between good and bad habits can avoid many problems in the future. For example, avoiding eating too much junk and sugar can avoid diseases as cavities and halitosis.  So eating more vegetable and fruits instead will result in healthier teeth.
One important aspect of a good diet for your teeth is to consume calcium. Our teeth are essentially bones so drinking a glass of milk can help a lot, especially the kids. Drinking water is just as important and you should tell your whole family about it. Water helps to fight dry mouth, dry skin and more, besides it stimulates saliva production which is really good for dental hygiene.
One habit I love sharing is to chew sugarless gum. It helps produce saliva which clean our teeth naturally and helps to shield them against bacteria. This will not work with regular gum because of the sugar. You do not have to quite all the candies and sugar in your life, just tone it down for sake of your teeth.
Bad habit for your teeth
Speaking of quitting, there are certain habits that are bad for your family's teeth. One of them is drinking too much coffee and sodas, both are really popular. They can stain your teeth real bad of you abuse these drink along with poor dental hygiene. Luckily for you we have shared lots of tips to avoid this.
Alcohol and smoking are also two things you should not do. Both are popular too and can make you lose your teeth. Other bad habits include biting into hard things like pencils, bones and even ice. They can chip or break your teeth so be careful. Another habit that can ruin your teeth is bruxism, I suggest to see a dentist for that. With a mouth guard the problem should solve.
Seeking a dentist for all the family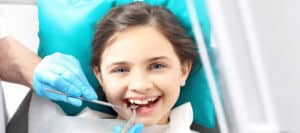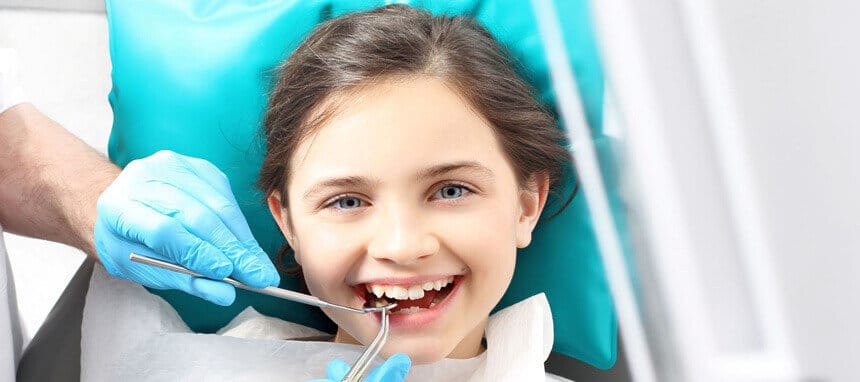 The most important part for the family's dental health is to see a dentist. We suggest 2 appointments a year to receive cleaning and checkup. It is important that kids start going at a young age to lose the fear of dentists and detect if they need braces. It is important to be consistent with the visits to keep your teeth checked and free of diseases.
But I know you may be thinking that it can be very expensive, especially without any insurance. Well, if you come to Dental del Rio in Los Algodones Mexico, you will save money. Located at 10 miles southwest from Yuma, Arizona, Los Algodones is a town just after the US-Mexican border. At our clinic you can find the best dentists in town and the best prices available.
You can receive top tier dental treatment at 50% the cost of the US and Canada. Our staff is fluent in English and our facilities up-to-date with ADA standards. To make an appointment simple use the contact form above or call us in business hours. We will be more than happy to help you sending you a FREE quote or shceduing an appointment for all your family.
Thank you for reading and see you in the next blog with more info and tips on dental health and dental treatment.