Bad dental hygiene habits abound in many people. There are many patients that we see and very few care about their dental health as it should be. Sometimes due to laziness, other times due to ignorance, but the truth is that you can take care of your dental health at home and not wait until it is too late to go to a dentist. However, you should not worry since here the doors are always open Dental del Rio.
In today's article I want to talk about the common bad habits that I observe in the dental hygiene of our patients. In turn, I want to show what are the most common solutions for these problems. This will allow your dental health to improve and have beautiful teeth. Without further ado, let's go with the habits that you must solve as soon as possible so as not to ruin your beautiful smile.
Common bad dental hygiene habits in patients

Forgeting about the dentist
The worst habit I've observed, and by far the most common, is ignoring annual dental visits. You see, no matter how much we practice good dental hygiene at home, it is impossible to take care of our teeth perfectly. This is simply due to food debris getting stuck between the teeth and gums. Add to this the effects of the food we eat, as well as the wear and tear they generate, and you will understand why it is mandatory to go to the dentist.
A visit every 6 months is ideal for a dental cleaning checkup. Both are necessary in our life to take care of our teeth properly. Enough of the bad habit of waiting until it is too late to go to a dentist. This can bring dire consequences because it can lead to many dental diseases. Dental diseases that can cause tooth loss 100% of the time.
If I can add something else, it is that dental loss generates very high costs to fix it. Dental treatments to replace missing teeth can ruin a person financially, especially in the United States. Dental treatments and dental insurance are usually too expensive, but luckily for you I have a solution and it is called Dental del Rio.
Find the best dentists in Los Algodones
As I mentioned earlier finding a good dentist can cost an arm and a leg. But it is a concern that you can put aside since in Dental del Rio you can find the best dentists in Los Algodones, Mexico. I am not only talking about the price, but also the quality that you can expect is the same standards as in the United States. We only work with dentists graduated from the best universities, with the best reviews and the best prices. Many people would think that traveling to go to the dentist is expensive, but the reality is that our prices are 50% lower than in the USA.
so if you compare quality and price, we offer the best. So you can schedule a FREE appointment since we do not charge for the consultation and evaluation. Fill out the form above with your information so that we can contact you and solve your doubts before scheduling your appointment with our dentists. We hope to see you here soon, so for now let's continue with today's article and bad dental habits.
Bad dental hygiene habits
Now yes, this point surely you saw it coming. Bad habits in dental hygiene are many, but I will point out the most common. Fortunately they are very easy to identify because we do them every day many times without realizing it. The first is very simple since it is about the number of times we brush our teeth. Or should I say the number of times we don't. I say this because it is necessary to brush your teeth at least 3 times a day and many patients brush once or not at all.
This is one of the bad habits that leaves our teeth the worst since it helps germs and bacteria to destroy our mouth. These accumulate and generate dental plaque, which will gradually destroy the enamel of the teeth until they fall out. In addition to harming our gums with the remains of food that get stuck and rot. Dental problems can range from tooth decay to periodontitis, that is, significant bone loss in the jaw. It is easy to detect dental health problems if you notice coloration in the gums or blood when brushing your teeth. If this is your case, schedule an appointment with your dentist as soon as possible.
Teeth are like pearls and must be treated as such, with great care. An easy-to-follow dental hygiene routine that you can apply daily is brushing your teeth after each meal. Do not forget to have a correct brushing technique, which must be slow with vertical movements. At the end, the use of dental floss and mouthwash is important to clean food debris in the mouth and gums.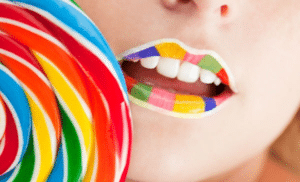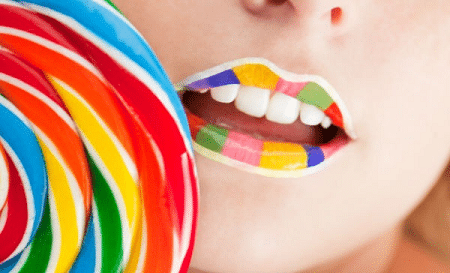 Watch what you eat
Diet is very important for our dental health and of course it is a fundamental part of our daily habit of caring for the teeth. The first thing to note is that you should avoid high sugar consumption as it wreaks havoc on our teeth. Beverages such as soft drinks, coffee, alcohol, any drink with a high content of dyes and sugar ruins our teeth. The same goes for excessive consumption of sweets and junk food. I always tell my patients that it's not about giving up on them, it's about having restraint and self-control.
The same goes for excessively hard foods. Candy, ice, and even bones can easily break our teeth. It is a frequent reason for consultation, many patients arrive with chipped teeth from using them in food and things that they should not consume. our teeth are strong and resistant but they are not unbreakable. Which brings me to the last piece of advice for today, nourish your teeth well. Try to hydrate well for healthy teeth, and eat foods from all the food groups to get all the nutrients you need for strong teeth.
If you liked this article, leave a comment and share it so we can help more people find affordable dental treatments in Mexico!