Bruxism also known as grinding your teeth is an activity many patients do. Some of them do it consciously, others subconsciously. The thing is that the rocking movement of your teeth clashing together can ruin your smile. Today we will tell you about it and how to fix damage done by this annoying habit.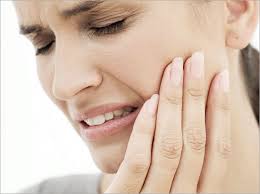 Before we start, I want to take the liberty of remind you that you can get the featured dental treatment in this article at our clinic. We are Dental del Rio in Los Algodones Mexico and to make an appointment you can use the contact form in our homepage or call us in business hours at the phone number you see above.
A smile, ruined
The damage is done gradually, you will not see the results of grinding your teeth until much, much later. It accumulates slowly and it will grind the tooth enamel making your teeth weak and prone to injury. It can also move your teeth out of position, specially the front ones. This makes your smile loose its ideal bite and your teeth will slowly crook. If you start noticing any differences in your smile consult a dentist right away.
How to fix crooked and broken teeth due to bruxism
You should not despair over bruxism and bad teeth. Everything has a solution! There are many dental procedures available to make your smile look perfect again. It can be braces, veneers, crowns. You can fix your smile no matter how bad it may look.
The best part is that you can save money in dental with us, so do not miss out on that. Back in topic, to stop grinding your teeth you should get a night guard at your dentist. This will help you cope with this condition, avoiding any further damage to your teeth.