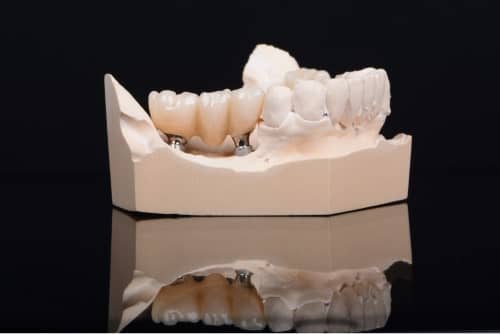 The best part of getting a dental bridge is that it doesn't require any kind of dental surgery, making it one of the less invasive procedures for restoring missing teeth. The procedure is done in scarce minutes and the recovery time is very short. With good care dental bridges, can last more than 10 years easily.
The procedure starts by preparing the abutments, which are the teeth that will serve as a pillar to support the bridge, the dentist will then take an impression of the patients bite to be able to build the customized bridge. Then the bridge will be formed by a structure that consists of one or more artificial
teeth anchored to the teeth on each side of the missing tooth.