Dental health is our top priority at Dental del Rio. We want all of our patients to have a beautiful smile. But to achieve that, you must do your share at home. That is why today I will show you rules of dental hygiene that are very important. You must not break them if you want perfect teeth. If that sounds interesting for you, keep reading.
Before I start, I want to remind you guys that we have tons of articles dedicated to dental health. You can learn more about dental hygiene and dental treatment here so check our blog if you can. Let us know in the comment what other topics you would like us to cover. We love hearing from you and satisfy your demands, so feel free to tell us what are you curious about. Or simply write us to say hi, we appreciate that too.
Top rules for a good dental health
Drink lots of water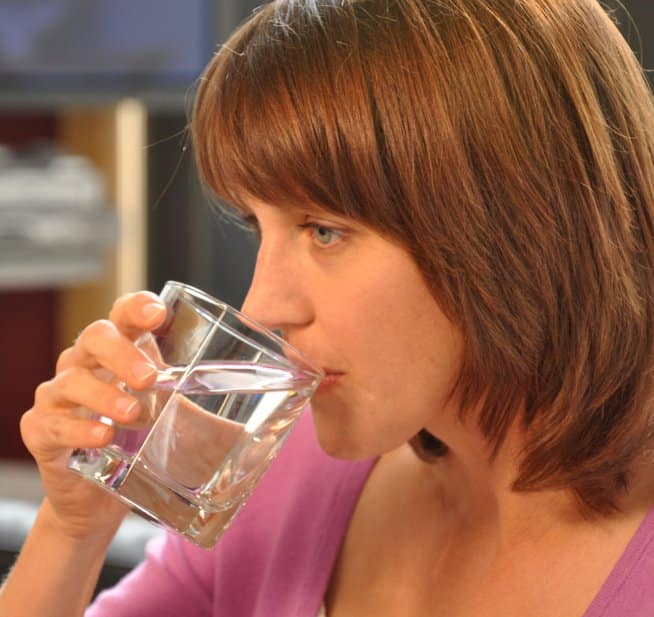 This is a rule I recommend all my patients to follow. Water does so much good to our dental health. Being well hydrated will also benefit your teeth. This is all thanks to saliva which acts as a natural barrier for your teeth. You can mitigate the damage germs and bacteria can do to your teeth enamel thanks to drinking water daily. I suggest drinking 8 glasses daily at least to achieve a well hydrated body.
Also, you will avoid other diseases like halitosis and dry mouth. Both affect your breath, and can also affect your dental health. Drinking water also will help to rinse some of the food debris and soft drinks from your mouth. Honestly I cannot stress this enough, how important is water for your teeth health. Start now drinking more water and you will start to feel healthier very soon, you will see the difference in your teeth.
Watch what you consume
On the same note you should also watch out for what you eat and drink. You want to avoid too many junk food and sugar. These two are dangerous for your dental health, the same goes for artificial colorant. They can stain your teeth, and create cavities. So try to resort for a more balanced diet with fruits and vegetables. It is not a matter to quit it entirely, just moderate your diet for your teeth sake. Because I know that eating sweets and having that cup of coffee is delightful.
Coffee, soft drink and alcohol are also some drinks you should not abuse. They can destroy your teeth if you drink them too much. The same advice applies to tobacco as smoking is the worst thing you can do to your smile. I recommend using some of the popular resorts for quitting smoking like chewing gums and patches, they definitively work. I was a smoker myself, and changing that habit improved my dental health by a lot.
Practice a good dental hygiene
Last but not least, follow a good dental hygiene routine. I have written many articles here teaching you how it should look like. But for today's article I will teach you a more detailed lesson about dental hygiene. You want to have all the tools to practice your routine. These items are toothbrush, toothpaste, dental floss and mouth wash. Regarding brands out there, I recommend seeking for the ADA seal of approval.
Now let's begin with brushing, you want a soft bristle toothbrush to treat your teeth gentle. This is important because being aggressive with brushing will only wear down the enamel. You can also risk to cut your gums. To avoid this you must use slow and gentle strokes to brush your teeth. Afterwards, use dental floss to clean between your teeth and get rid of food debris. Leaving it there will attract dental diseases such as gingivitis and others.
Then you can rins with mouthwash to keep everything neat and clean. This is a ritual you must do 3 times a day for a good dental health. Many patients fail because they thing that once a day is enough. In reality you have to repeat your dental hygiene routine 3 times a day to be sure no bacteria or germ stay long enough in your mouth. remember to clean and change your toothbrush periodically and you will be golden.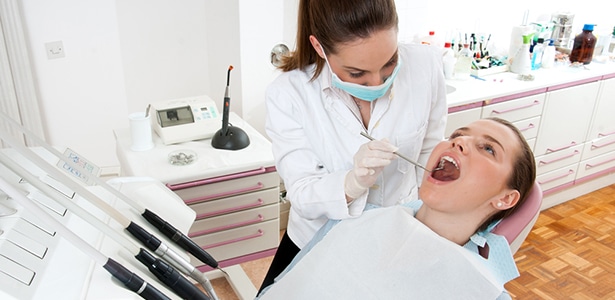 Visit your dentist
This is the most important rule you must follow, visit a dentist twice a year. Regular checkups and cleaning will maintain a good dental health. Your dental hygiene is not complete without a visit to the dentist. Many patients like to come to the clinic when it is too late. This is a mistake because the longer you wait, the more expensive the solutions will be. Keeping your natural teeth forever is such a bless and can save you a lot of troubles and money.
Speaking of saving money, you can save more than 50% of dental costs here at Dental del Rio. We have many offers and deals in any dental treatment, compared to the US and Canada you will pay half price most of the time. We have a team fluent in English and capable of solving any situation. We have professionals in areas such as endodontist, orthodontist, implants and more. So schedule an appointment now, it is really easy.
Use the contact form above to send us your inquire. You will receive an estimate within 24 hours and then you can schedule your appointment. You can also contact use using the phone number above, but just in business hours. We will help you every step of the way, including helping you find accommodations in Los Algodones, Mexico. You will be not be alone and you will receive the best dental treatment in town.
This will be all for today, hope you can follow these rules with no problem. I will see you next week with another article, I hope you have a great week. Do not forget to take good care of your teeth, thank you for reading, bye!