Hello again my dear friends. Today I want to talk about ways to fix your smile. Naturally I can't talk about all of them in one article but I will do my best to cover most of them. As you may imagine, everybody has a problem or two with their smile. Some cases are easier to fix than others but in the end we all want a pretty smile. I will try my best to lead you to the right dental treatment to fix yours.
Before we start I want to tell you that you can find all these dental treatment available at our clinic Dental del Rio in Los Algodones, Mexico. We are located 10 miles southwest from Yuma, Arizona. We have the best dentists and prices in town, so you can receive top quality dental treatment at 50% of the cost in the United State and Canada. That is a steal in my book, if you ask me.
How to make an appointment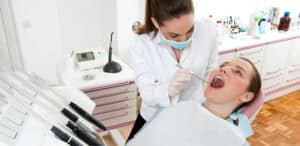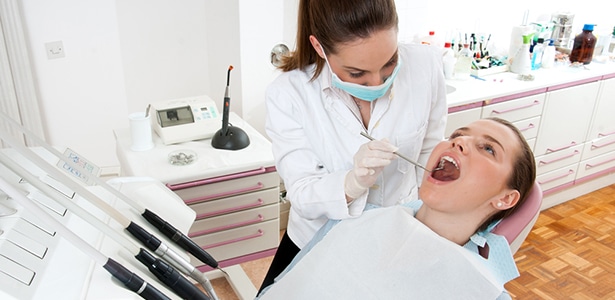 To make an appointment it is really simple. Use the contact form above and fill it to receive a FREE estimate to your email. Our patient coordinator will answer all your questions and help you set your appointment. Or you just can call us at the phone number above in business hours. Anyway is fine and we will be more than glad to assist you.
Whenever you are ready, you can let us know to schedule your appointment. Also if you have any questions you are free to ask so we can solve them before you coming to the clinic. In case you need accommodation and other services you can let us know and we will help you along the way. We want that your stay in Los Algodones end up as confortable and happy as possible.
Fixing your smile with dental treatment
Now let's point out what situations are the most common for our patients. These are the most consulted problems, allow me to suggest some solutions. Also remember that you can avoid most of them just by practicing a good dental hygiene at home. If you wish to save money in any of these dental treatments do not forget to schedule an appointment at our dental clinic.
Crooked smile
A crooked smile is something many patients feel bad about it. It is understandable but it can be easily fixed at the dentist. You can opt for many treatments that can make your teeth look amazing as celebrities. It will depend on how impacted your teeth are. If they are not that impacted then veneers or crowns can fix them.
But if they are very impacted then orthodontics is the way to go. Getting braces and retainers to straighten your teeth and make them look as good as new. One treatment I strongly suggest is the Invisalign because it is translucid, nobody will tell that you have orthodontics in your mouth.
Teeth loss
Losing a tooth or two can look really bad. But it is not a reason to be sad, it can be replaced just as easy. There are many treatments available at Dental del Rio and a bridge is one of them. Other options include flippers and partial dentures. They are really affordable and almost any budget can get them.
If you need to replace all your teeth then a denture will be the way to go. The most important thing is that you get one that looks amazing and feel comfortable to use. That is why it is so important that you get a custom made denture just for you. This will avoid that it feels uncomfortable or that it fall off from your mouth randomly.
If you wish to get the ultimate solution then dental implants are the treatment for you. This procedure can get a permanent tooth or even a full fixed denture. It is one of the most popular choices for our patients. This is due to its amazing price at our clinic and the permanent solution they offer.
The best one by far is the Allon4 treatment. It uses 4 implants that support a full fixed denture. It looks and feel just like natural teeth. That way our patient can smile again confidently without any worries. It is like having new teeth once again and will last you a lifetime, so it is worth the investing. Send us a message to know prices for your allon4 treatment.
Stained smile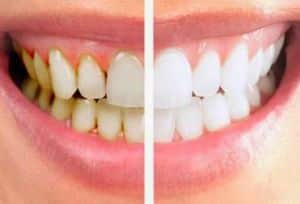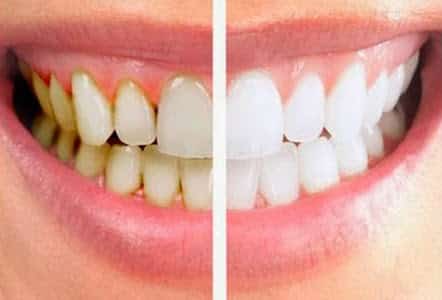 A stained smile is a common problem among many patients. Even with the correct brushing techniques and dental hygiene habits it happens. To avoid this I suggest getting cleaning at least once a year. Just by doing this you are in the right track to sport beautiful white teeth most of the year. Even so, our teeth are prone to get yellow over time, so do not think too much about it.
To fix this problem the solution I think it is pretty simple. Visit your dentist for a whitening so you can have your white smile back as soon as possible. There exist some products that can whiten your teeth at home but you should be careful.  They are not a permanent solution and can do more harm than good.  This is due to the chemical these products use and they cannot beat your dentist's work.
That is all for today I hope you enjoyed. If you liked it let us know down below in the comments. Maybe I will do a second part with more suggestions for dental treatment. If you liked our content you will be delighted to know that we have tons of articles here. We write every week about dental hygiene and dental treatment. So give them a read to know more about how to take care of your smile.
See you next week and do not forget to leave a comment, share this with friends and family. Until then, do not forget to practice a good dental hygiene routine and take care of your teeth. Bye!